Looking for help in buying LED grow lights? Then, this Fluence SPYDR 2P LED review is all you need to make up your mind.. The Fluence SPYDR 2P is a comparatively more powerful and better version of the SPYDR Plus. This one is developed for high PPFD cultivation, like SPYDR 2i.

Due to high PPFD cultivation capability, the grow light is suited for grow rooms with extra CO2 in the air. Normally, the CO2 supplementation is 400 ppm (0.04%), but an enhanced quantity between 800 -1400 ppm, which is 0.08 to 0.14% will help plants to safely transform that enormous light into energy and carbohydrates.
With the boosted quantity of CO2 and SPYDR 2p, you can accelerate the life cycle of plants significantly, and ultimately, the yield will increase by up to 20%.
Fluence SPYDR 2P LED Product Features & Specs
Power
SPYDR 2P functions at a voltage of AC 277V and consumes 631W of power. Moreover, it has the capability to manage power to scale from vegetative growth to higher light intensity in bloom.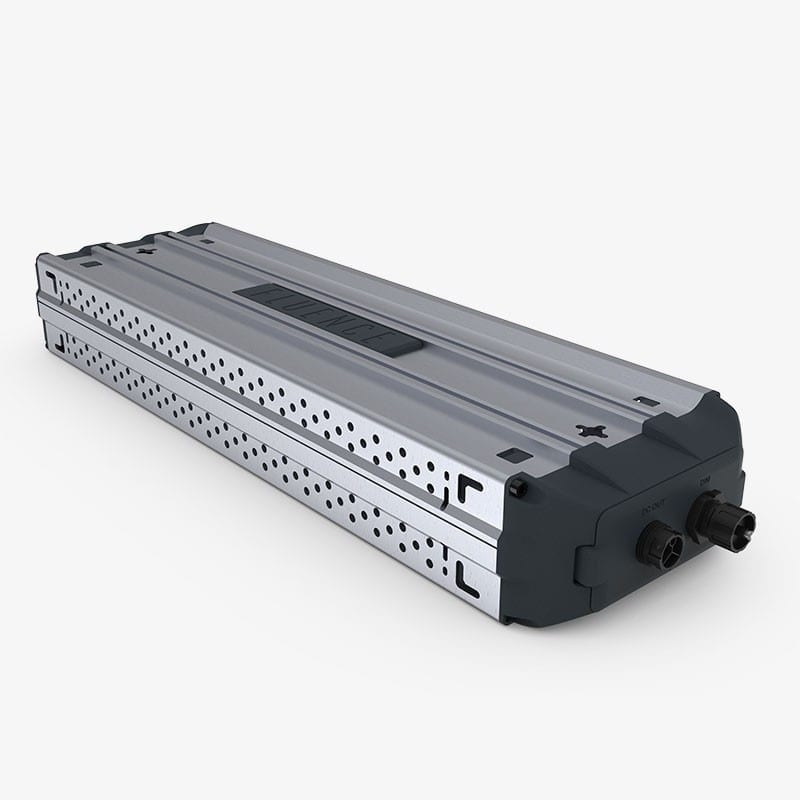 You can place the detachable power supply remotely on the side of the frame or along the wall side to avoid heat in the grow room. As far as electric connections are concerned, it can be connected as a stand-alone system or in the daisy chain.
Performance
SPYDR 2P grow light's output performance is 1700 μmol/s with the efficacy of 2.7μmol/J at 277 AC. For optimal results, we recommend deploying it in an environment with sufficient CO2 supplementation, i.e., between 800-1400 PPM. That's a must-have for the reproductive growth stage as high PPFD levels are high.
SPYDR 2P is a full-cycle top lighting solution for commercial cannabis cultivation, with its power to scale capabilities. Light intensity is the core difference between SPYDR 2P and SPYDR 2i, as the latter is a high intensive LED lamp, whereas the former is less powerful.
Design and Development
Fluence developed SPYDR 2P comes fitted with a PhysioSpec Indoor spectrum. For indoor growers, it is a tailor-made spectrum intending to cover the entire life cycle of your plant. Therefore, seedlings, shoots, and clones will easily nourish in the light of this lamp.
On the CRI scale, the PhysioSpec Indoor spectrum scores 85 points, which means that radiated light is highly accurate for your research and work. Moreover, LED light ensures appropriate research conditions, which include natural, lively colors and proper contrast.
Whether you are planning to grow cannabis, ornamental plants, or food, SPYDR 2p's design works equally good for single or multi-tier growers. Cultivation with the power controlled LED light ensures production of highest quality plants with maximum crop yield in a limited area.
The grow light is suitable for use in vertical farming (racking), grow tents and cultivation tables.
Function of Light
In many technical aspects, SPYDR 2P resembles SPYDR 2i. However, the difference in life intensity is the main aspect. As the light intensity of SPYDR 2P is less powerful, it is more suitable for grow rooms that work without CO2.
A point to remember is that you should always maintain a minimum distance of 40 centimeters between lamp and light. Otherwise, the lamp's light intensity will damage the plant.
Ultimately your yield will be great with this LED light, considering you took all the precautions and made proper arrangements.
LED Light of the Fluence SPYDR 2p
The Fluence SPYDR 2P is highly efficient in energy consumption in comparison to other grow lights. Due to the large light surface, it ensures uniform lighting and even distribution across the growth surface. Also, it will penetrate the foliage easily.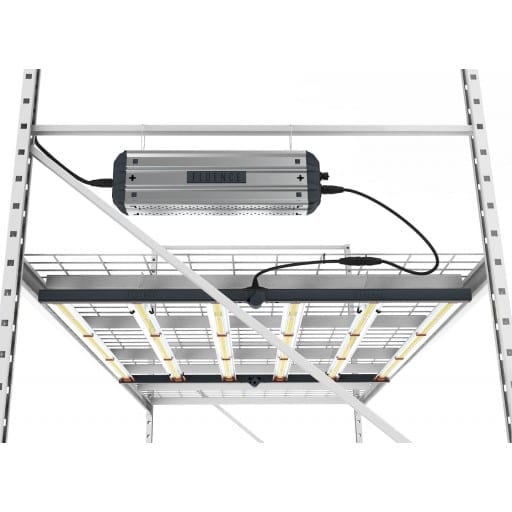 The selection of appropriate material with straight forward design by Fluence makes the grow light durable and reliable. Moreover, the lack of fans ensures a soundless and hassle-free light system in your grow room.
Warranty
When it comes to warranty, you have nothing to worry about since five years warranty for a LED light means enough usage and product quality assurance.
Pros and Cons of the Fluence SPYDR 2P LED
Pros
Energy efficient
User friendly
Highly durable and long-lasting
Daisy chain available
Saves money
Easy to operate
Industry-leading warranty
Provides strong plant growth
Operates without cooling fans 
Cons
Needs attention to avoid plants burning by maintaining proper distance
Requires light intensity monitoring during different life stages
Conclusion
The Fluence SPYDR 2P is an ideal grow light with precise and uniform lighting for indoor racks in grow rooms. It has been developed on the performance of previous-generation SPYDR PLUS.
This version is preferred over a number of other grow lights for a reason. It is more reliable, efficient, and low light-intensive.
SPYDR 2P LED is a commercial product with high performance, full-cycle top lighting solution for commercial horticulture cultivation. With its efficient design, commercial growers can easily push the envelope with high PPFD cultivation practices along with requisite CO2 supply.