Are you searching for a game-changer LED grow light for your cannabis plants? If yes, here is a new but rising new brand. Heliospectra is the latest LED grow light manufacturer.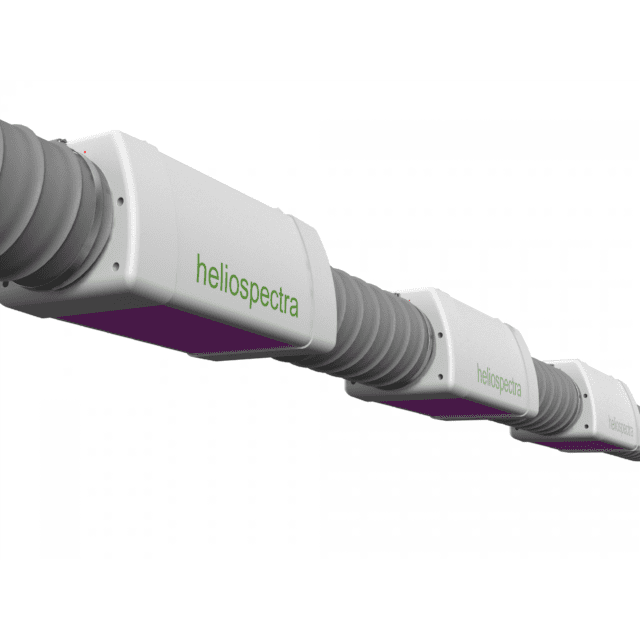 They design products mostly for gardeners who want to increase the overall yield and wish for better-tasting vegetables. So what makes Heliospectra LX601C stand out from other grow lights?
To learn more about this grow light, keep scrolling!
Heliospectra LX601C – A Quick Rundown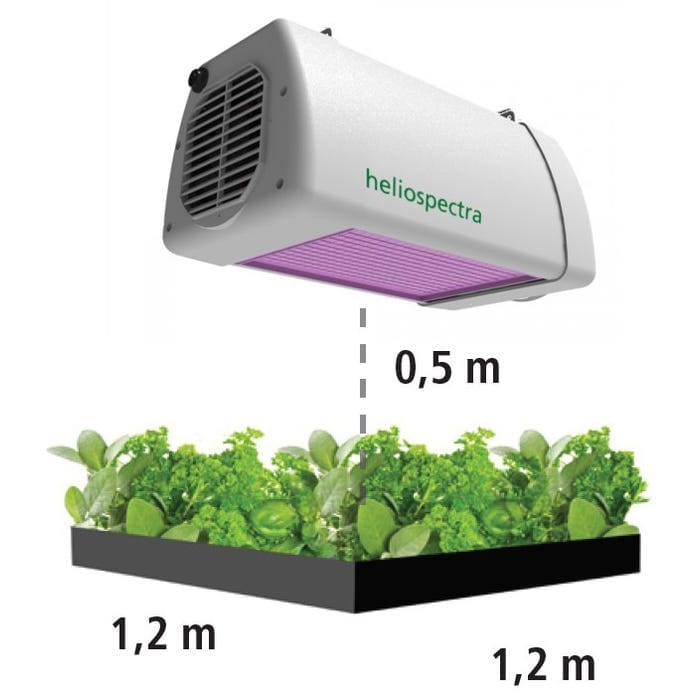 Heliospectra – a leader in manufacturing stellar lighting technology, launched a new lighting system called LX601C. This system is less expensive, more effective, and energy-efficient.
Moreover, this Heliospectra grow light possesses advanced technology, and you will find it easily in the greenhouse or indoor growing market.
Heliospectra LX601C – A Smart Technology
The controls for the duration, light intensity, and overall quality is what every grower needs. This user-friendly grow light enables you to control these things with a straightforward user interface. You don't have to deal with intensity dials or outdated timers.
Moreover, there are four diode types built into the LED light, and it comes along with a CAT5 ethernet cord that will plug into the computer.
Instead of using a cable, you can also directly connect via Wi-fi. Hence, you can control the spectral makeup of these LED grow lights through a computer.
This 600-watt lamp is fantastic because it is tiny – almost similar to shoebox size. Furthermore, Heliospectra covers around 4 x 4 foot space. Plus, you should hang it about 18-inches above the canopy.
Air-Cooled LED Light
Do you know what's so cool about this hassle-free grow light? Its air-cooling feature keeps the air cool and exhausts it out of the box.
Therefore, you do not have to hook it to your duct system. The unit has a built-in fan that will exhaust extra heat to keep the temperature under control.
Saves Massive Energy
Heliospectra LX601C is energy efficient. This product can cut down your lighting energy cost up to 50%.
Light Spectrum
The spectrum makes this LED grow light popular—the combination of colors in light influences foliage development.
Its customizable spectral distribution (450 – 660 nm) allows you to grow beautiful flowers, herbs, and green leafy vegetables from seedlings to harvest.
The spectrum in this grow light is red dominant, followed by the other spectrums in the blue and green regions.
Hence, the combination of a PAR (Photosynthetic Active Radiation) light and Far-Red (an extreme red region usually between 700 – 750 nm wavelength) light drives photosynthesis.
Furthermore, this lighting system enables you to cultivate plants that taste and look better and have an increased shelf life. You can also manipulate the light spectrums to adjust the growth rates, fast or slow.
Heliospectra LX601C LED Plates
It offers two LED plates, i.e., G and C. Each plate has a fixed color ratio, which helps to grow high-quality plants and vegetables.
G Type – 450 nm, 660 nm, and 5700K White
C Type – 450 nm, 660 nm, 735 nm, and 5700K White
What if you are a thousand miles away and want to change the light spectrum or the light cycle? No worries! You can change or turn off your settings through a smartphone. A pretty fantastic feature!
Recommended Applications of this Fixture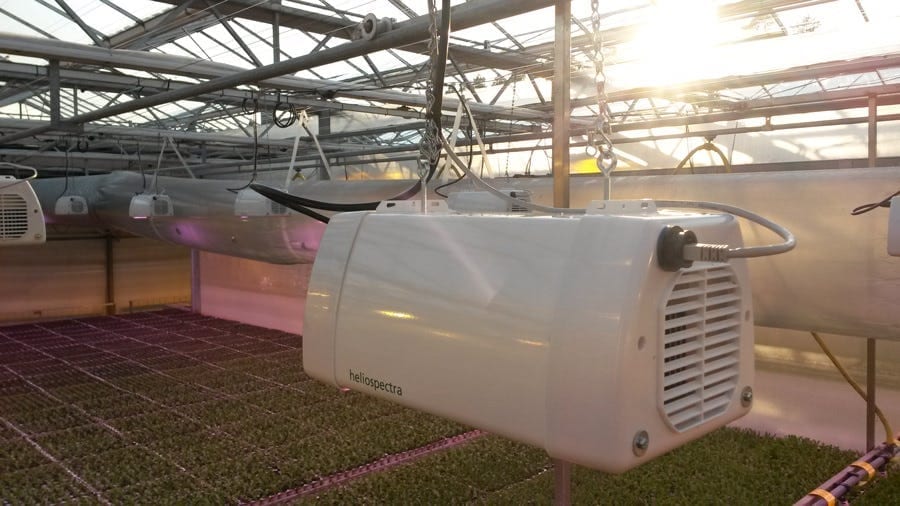 People use this fixture for the following purposes:
Amateur cannabis growing
Hobbyist gardening
Research facilities/greenhouses
Commercial horticulture
What You Will Find Inside the Box
After opening up the package, this is what you will find:
The LX601C light
Ethernet cable (two-meter or six-foot)
Power cable (two-meter or six-foot)
An instruction manual
Mounting tools
Heliospectra LX601C – A Highly-Praised Product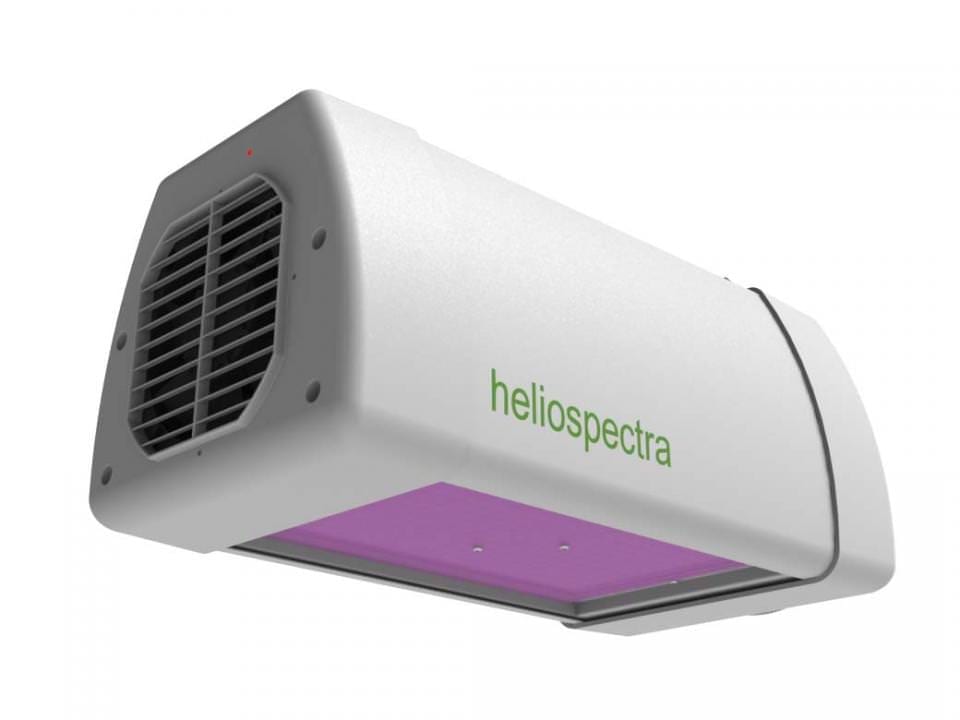 If you read its reviews online, you will find out that most praise this product because of its close-control aspects.
You can closely control light wavelengths' intensity and tune the light spectrum for optimal cultivation.
Final Thoughts – Is it Worth Investing?
Heliospectra produces the most advanced and usable grow lights. They pair LED lights with 21st-century advanced technology. That justifies its high price.
This LED, 600-watts light, is a stellar product as it provides photosynthetic energy and exhausts its heat out. Currently, there are no other LED lights on the market with similar features. Thus, this grow light is worth investing as it delivers the desired energy to your plant.