Grow Lights are essential for indoor gardening and no gardener can deny the importance of light for the survival of plants. Are you looking for the perfect grow light for your grow area?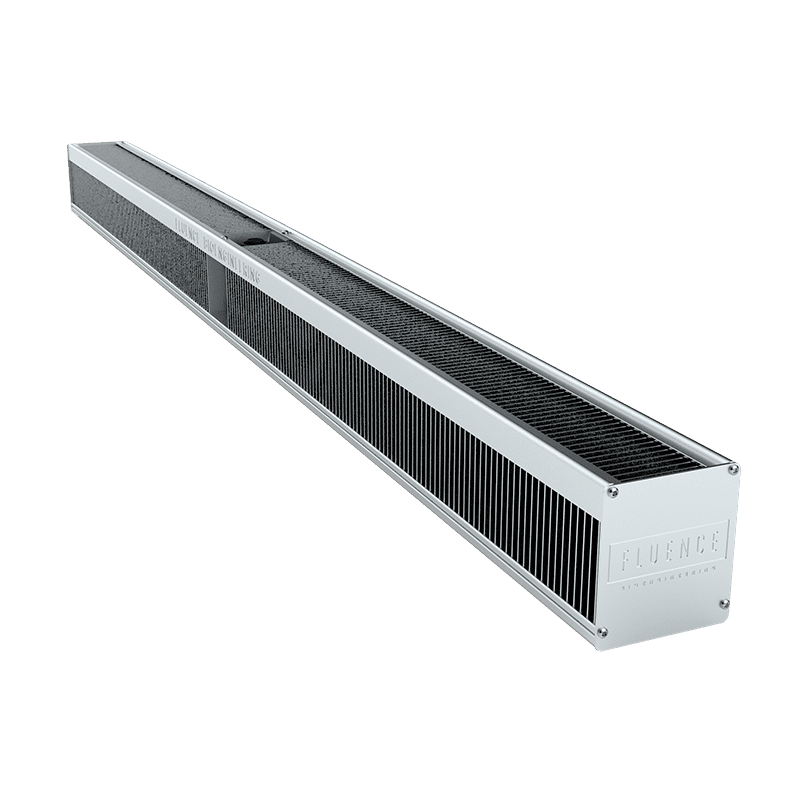 Fluence is a company that deals with grow lights and works with the latest technology to bring the best options in the market. Their grow lights have high brightness paired with amazing features that are a big reason for the brands' success. The Fluence VYPR 2p LED Grow Light is designed in Austin, TX, and is an ideal greenhouse grow light.
This powerful and efficient light weighs almost 9lbs 4 oz. and is an excellent help for gardening lovers. Let's find out what features make it a fantastic option.
Fluence VYPR 2p LED Grow Light Features
Power
It works at a voltage of 277V, which can easily replace a high-pressure, 250W Sodium grow light. This efficient grow light favors every grow environment and is a proficient lighting solution for greenhouses or indoor grow area. Moreover, it utilizes minimum power and offers high yield, which makes it the right choice for cannabis growers.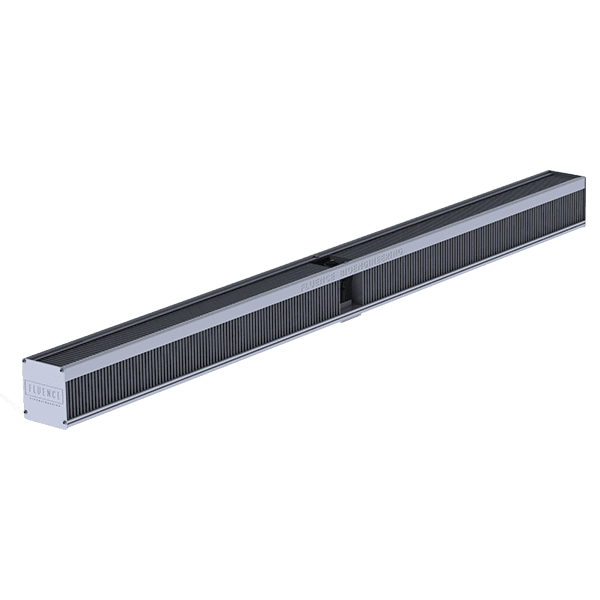 Coverage Area
Fluence VYPR 2p LED Grow Light offers a small coverage area. However, coverage also depends on the crop you are growing and its growth phase. Every plant has different requirements for growth so that you can use this light accordingly.
Moreover, a single VYPR 2p LED grow isn't enough for a big indoor high ceiling grow room. So, you'll need more than one of these models to light a bigger grow space.
Minimal Heating
It generates a minimal amount of heat and is a relatively cool device. This model works well under all conditions and ambient temperatures from -40°C (-40°F) to 40°C (104°F). VYPR 2p also works at a temperature of 50°C (122°F).
However, it would be best to offer at least one ft3/s of airflow to ensure efficient cooling process while the device operates.
Lighting
Vypr 2p is comparable to the last generation of VYPRx PLUS performance, as this new model takes a jump with a whopping 45% increase in PPF levels and an 18% rise in efficacy. Also, it has a photosynthetic photon flux (PPF) of 1700 µmol/s and an energy-efficiency rating of 2.7 µmol/J.
Keep in mind that the Fluence VYPR 2p grow light is only for indoor settings and shouldn't be deployed outdoors or in direct sunlight. For this grow light, the grow room's recommended mounting height is 36". From this height, you get the best light for the crops.
Furthermore, Fluence VYPR 2p LED Grow Light comes with a dimmer that works to offer different light requirements during various stages of plant growth.
Design
The sleek design, paired with efficient features is one big reason behind its popularity. This modern light has a minimalistic design, making it every gardeners' dream.
Moreover, it has an advanced power supply enclosure, which has Pushlock connectors for easy and fast installation.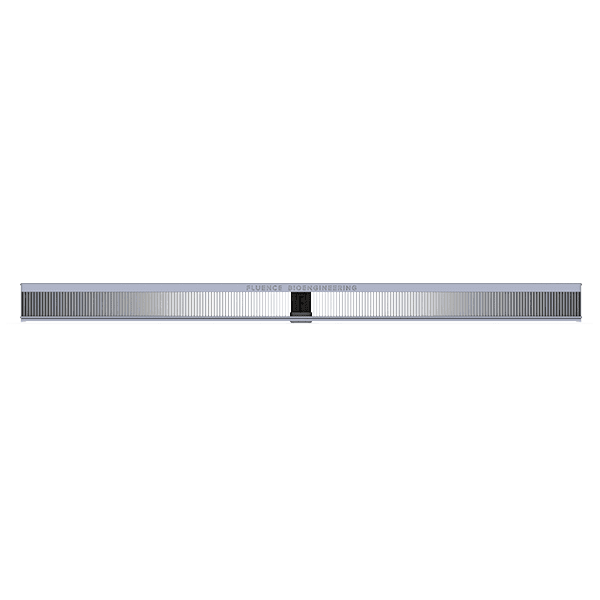 Fluence VYPR 2p LED Grow Light is UL 8800, UL 1598 Wet Location certified to withstand water and nutrient dispersal in unstable growing environments. All the above reasons make it a tough competitor for other brands in the market.
Spectrum
It uses two spectrums, PhysioSpec Indoor and PhysioSpec Greenhouse. Let us see how these spectrums make these grow lights a fantastic option. You can choose any of these spectrums while selecting this grow light.
PhysioSpec Indoor is a full-cycle spectrum that allows fast growth and complete plant development. It offers an excellent environment for the growth of plants in indoor settings. It has a CRI rating of 85 and ensures deep colors and contrasts with the perfect research environment to study your crops' growth.
On the other hand, PhysioSpec Greenhouse is full of a higher amount of blue photons in the 400-500nm range, which protects the plant stretch caused by the sun's infrared radiation.
Moreover, this spectrum offers the perfect research environment with bright colors and unusual contrasts to study your crops.
Warranty
This Fluence VYPR Grow Light comes with a five-year warranty period that offers peace of mind. This warranty period is much longer than other brands offer, making this light an ideal purchase.
Pros and Cons of Fluence VYPR 2p LED Grow Light
Pros
Nice warranty
Minimal heat dissipation
High-quality LED light
Includes power cord and hanger
Long-lasting and efficient
Made in the U.S.A
Affordable
Cons
Small coverage area as compared to competitors
Conclusion
The Fluence VYPR 2p LED Grow Light is the perfect solution for you if you are looking for good quality LED light with a bright output.
However, this model is suitable for operation in small gardens, and indoor grow areas as it has a small coverage area. At the same time, the perfect light output will sort out the lighting needs.
The best part is that this light promises higher crop yields. Moreover, it requires no additional cooling source because of its minimal heat dissipation. So, get the Fluence VYPR 2p LED Grow Light and see your plants thrive under the best light conditions.