Girl Scouts selling delicious cookies is all adorable, but do you wish to raise your game by diving into the euphoric, flavorful experience of Girl Scout cookies?
This enduringly popular cannabis strain will become one of your most favorite snacks! Girl scout cookies weed – an award-winner – is famous for its sweet earthy, cookie doughy, and beautiful buds.
Moreover, the Girl Scout Cookies strain is extremely potent, and is famous for its clean high and flavor. It is a low yielder than other strains; however, its unique and potent strength makes GSC worth waiting for.
Girl Scout Cookies Seeds – An Extensive Review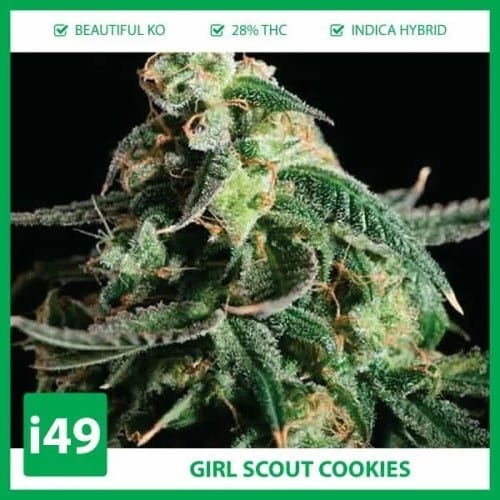 Here is everything you need to learn about the Girl Scout Cookies seeds.
Lineage
Is Durban Poison or OG Kush your favorite cannabis strain? If yes, GSC is the hybrid of these two stellar and unique strains. This hybrid carries the best features of its parents.
GSC's heritage provides the best of both worlds by delivering a solid combination of Indica body-high and Sativa head-high. Moreover, these lady buds have Indica dominance because they lean more towards the Kush side.
Appearance
Girl Scout Cookies weed has a light green hue with purple highlights. Also, its resin-covered, dense buds have brilliant orange hair. Furthermore, this lady has an average height and is not too tall.
Growing and Flowering Time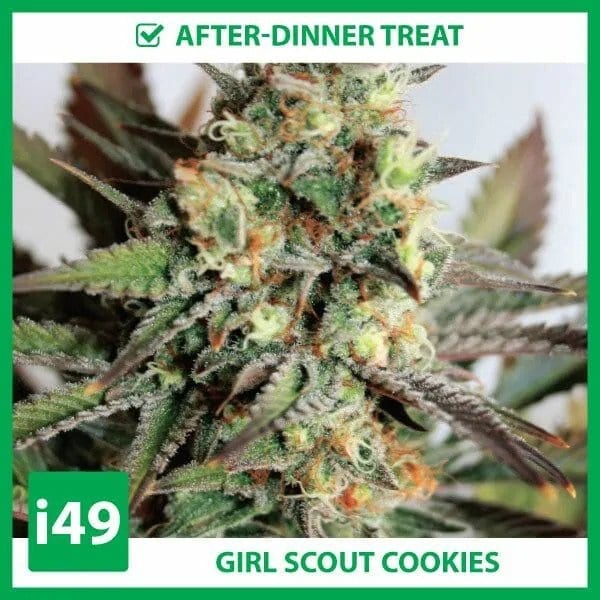 Indoors
GSC feminized seeds grow well in the hydroponic system or in the "sea of green," a low-stress training method. Moreover, GSC seeds produce tight, compact plants. The seeds will grow into a main cola with several thin side branches.
This uniform plant takes about nine to ten weeks to mature. Plus, this female plant will grow into an average-sized plant, filling up the grow space. As the plant thrives, the calyxes become thick and multiply rapidly, and the buds develop into pointy floral clusters.
These lady buds continue to expand throughout the flowering phase, and they will not have much internodal space.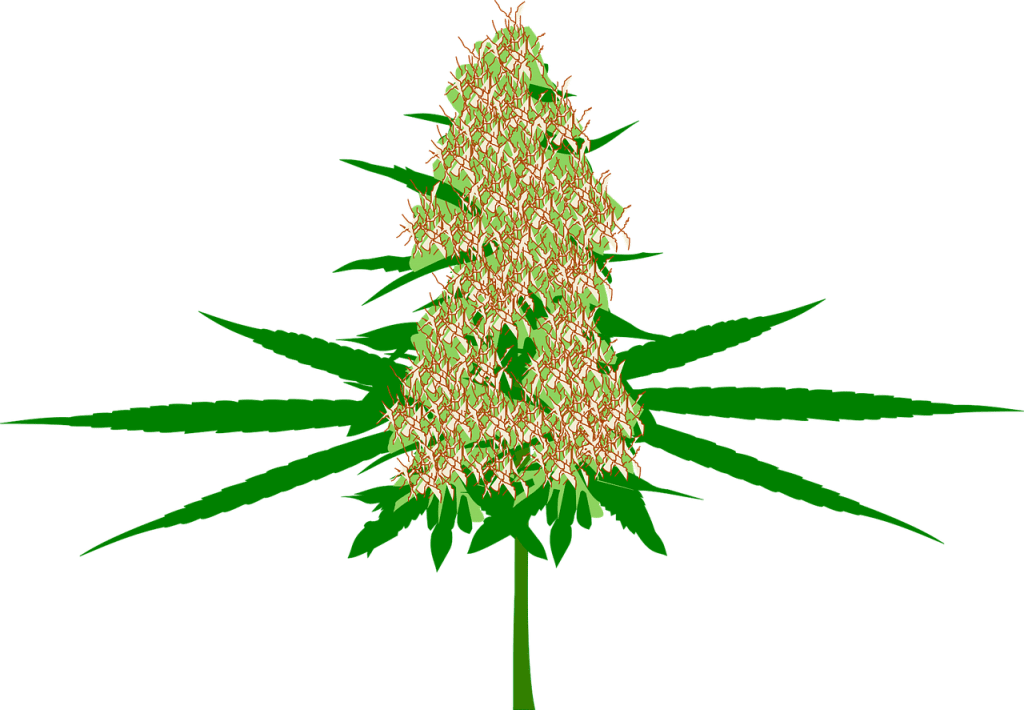 Furthermore, these buds reveal their true beauty as they mature. They have sticky, long colas, beautiful bubbly appearance, and develop magenta, purple, and pink hues.
Not to mention, this cannabis strain does not produce much yield indoors, have a maximum height of about 100 cm, and it is capable of producing 400 to 500 grams/meter square.
Outdoors
When cultivating outdoors, this marijuana strain requires a lot of sunshine and warmth. Thus, it will thrive in those regions that have a balmier atmosphere. Moreover, GSC flowers can reach up to 200 or 250 cm in height and are harvested sometime near mid-October.
This strain is resistant to mildew and pests. Furthermore, when growing GSC flowers, you should create a stress-free environment and provide enough space for the seeds to branch out.
Where to Buy GSC Seeds?
There are various web pages from where you can purchase feminized seeds online. Some of them are i49.net (recommended seller), nirvana shop, growers choice seeds, Sensi seeds, etc.
These marijuana seeds are straightforward to grow, ideal for beginners, and require low-maintenance.
Aroma
These buds' enticing whiff contains hints of mint and chocolate. It has a mildly spicy, sweet, earthy, and cookie dough aroma.
What's more, this marijuana strain's fragrance is subtle, but it releases more potent terpenes when you break the flower cluster.
Flavor
The strain's taste is very similar to GSC's "Thin Mints." Therefore, the marijuana strain is named as Girl Scout Cookies seeds. This delectable strain perfectly replicates OG flavors and has candy and some mint undertones.
These buds are not sweet, but they have sweeter elements hiding in the dark. Moreover, many cannabis users love GSC for its slight brown-sugar taste combined with hints of nutmeg, peppers, and spices.
Effects
GSC feminized is an extremely potent strain with a high THC content (around 16 to 28%) that can stimulate creativity and deliver physical relaxation.
It delivers both relaxation – from Indica, and social invigoration – from Sativa. This strain allows people to start conversations, makes users happy, euphorically high, confident, chatty, and social. Moreover, its extreme potency will dissolve you into the couch.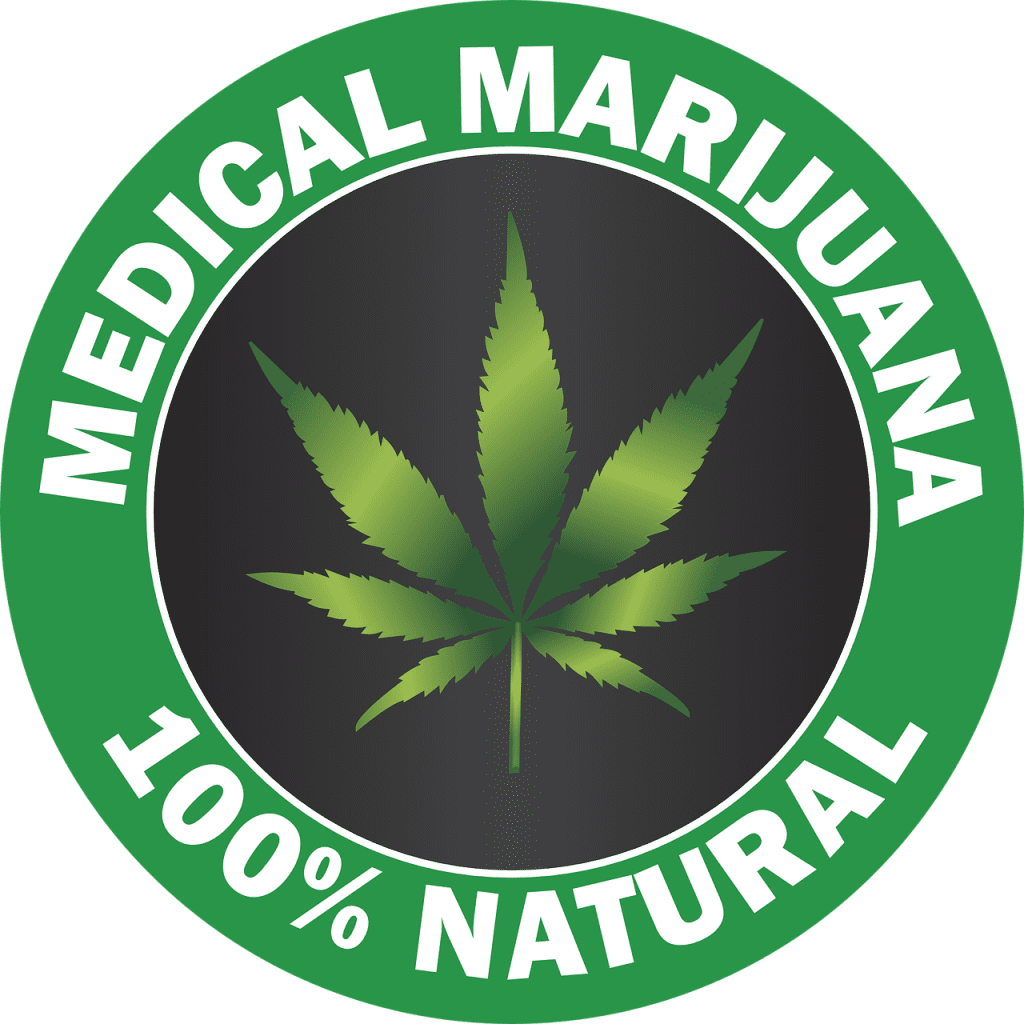 Furthermore, these lady buds will relax your body and will not make you feel heavy. Plus, it provides an energetic boost, desire to goof, and laugh around and create good vibes.
In short, this stellar hybrid delivers cerebral buzz! Just take a couple of hits to get some instant body-melting relaxation!
Will GSC Help Treat Various Ailments?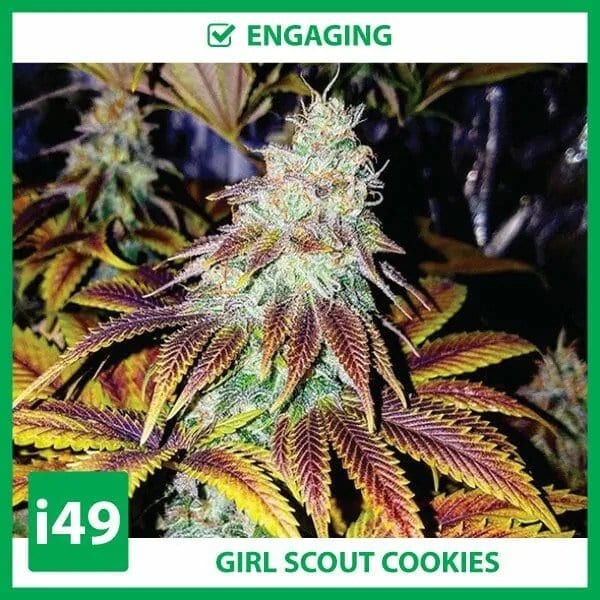 Girl Scout Cookies strain helps treat various conditions, and it is the best stress-reliever tool.
It is a perfect evening or night strain that removes depression, anxiety, and washes away your worries when you come home after a long stressful day.
Besides this, it is ideal for people struggling with anorexia, undergoing chemotherapy, and relieving pain. It treats cramps, muscle tension, inflammation, nausea, multiple sclerosis, and chronic pain.
Moreover, these ladies have sedative properties, and they successfully treat insomnia by putting your mind at ease.
Impediments
Smoking GSC in more than the recommended amounts causes adverse effects. The side-effects include dry eyes, dry mouth, mild paranoia, anxiety, and dizziness.
Why Are These Cannabis Seeds an Ideal Choice? – A Wrap-Up
These marijuana seeds take nine to ten weeks to get ready and are ideal for commercial and novice growers.
You can quickly grow these plants either indoors or outdoors. Plus, these ladies are very resistant to several external factors.
These ladies have unique terpenes and consist of Sativa and Indica traits; thus, you can enjoy GSC's marvelous effects and taste.