Known for a quick-hitting, uplifting, positive, and long-lasting effect, Gold Leaf strain has changed the game in the marijuana industry. It is an Indica-dominant hybrid strain with 60% Indica and 40% Sativa.
Created by Robert Bergman, the Gold Leaf strain is not only super easy to grow outdoors but also has a high yielding rate. It fills the consumer with positive, upbeat energy as soon as he takes the first puff.
This effect quickly turns into an uplifting high, leaving you slightly stoned and sleepy. This is because Gold Leaf contains 17-23% THC and 1-3% CBD.
Let's look at this strain in detail and see if this is what you are looking for.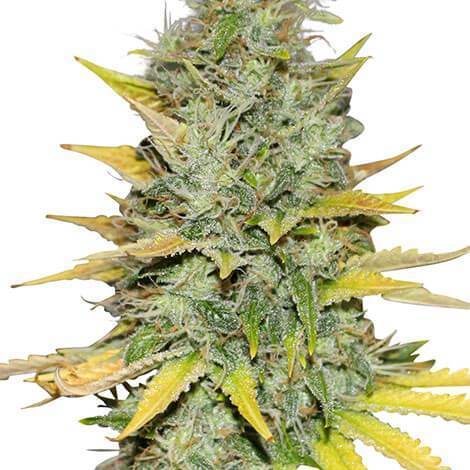 Growing Gold Leaf
If you are a beginner and are wondering, whether you can grow this amazing strain of cannabis or not, we have good news. Gold Leaf strain isn't very complex to grow and has rather high growth and yield rates.
However, Gold Leaf yields can reach a massive height of seven feet with heavy, dense buds. Although this makes it a perfect strain to grow outdoors, if you want to grow indoors, it might be a little tricky but not impossible.
Gold Leaf's Flavor Profile
It has a sweet pungent smell and a spicy-sweet taste. Gold leaf strain does not have an overwhelming flavor. In fact, it is quite pleasant and subtle to enjoy.
You can also attribute its smell like diesel or earthy.
Gold Leaf's Strong High
Gold Leaf is a high potency cannabis strain. The 23% THC is higher than many other strains available in the market.
Another thing that makes Gold Leaf different and better is that it hits immediately. You won't have to wait long for the high effect to kick in. One puff and you are almost there.
Hence, it is better to avoid consuming Gold Leaf before any work or activity as it can affect your performance. Although, for an evening wind down, you can think of it as the perfect choice.
Uses of Gold Leaf
Gold Leaf is not just used for recreational purposes. Consumers have started using it for treating many medical conditions. There isn't a proper study on whether it is truly effective or not. However, we took some ideas from several user testimonials, and here they are.
To Increase Appetite
Consumers have noticed an improved appetite after consuming large doses of Gold Leaf. Many have started using it to treat their loss of appetite.
To Cure Depression
Gold leaf brings a calming effect to the user. Hence, people, with depression, have reported feeling a lot better after using Gold Leaf.
However, if you suffer from depression, please seek medical advice before self-medicating.
To Reduce Fatigue and Manage Pain
Some consumers have reported that low doses of Gold Leaf have helped them in reducing fatigue and stimulating the mind. It also emerged as a chronic pain managed drug.
To Treat Insomnia
Of course, Gold Leaf tends to make people drowsy in large doses. This drowsiness kicks in with a relaxing effect. Some people feel that this relaxation makes them comfortable and allows them to fall asleep peacefully.
To Relieve Stress
This effect might be temporary but is benefitting to most consumers. Gold Leaf helps consumers to feel relaxed, relieved, and stress-free.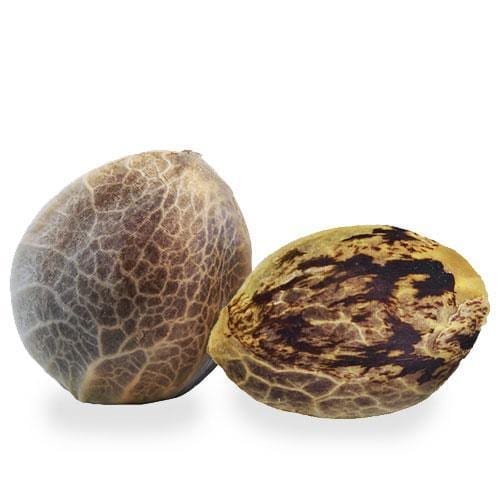 To Reduce Anxiety
Just like how it helps people with depression, Gold Leaf can also reduce the symptoms of anxiety for some. People have felt better control over their anxiety owing to the calming effects of Gold Leaf.
However, if used in excessive doses, Gold Leaf can adversely affect your anxiety. Hence, it is better to seek medical advice before self-medicating.
Negative Effects of Using Gold Leaf
Unless one practices substance abuse, Gold Leaf strain is fairly safe to use.
Many consumers have reported dry mouth after the continuous use of Gold Leaf. However, the risk of the following effects is comparatively low:
Headaches
Dizziness
Paranoia
Anxiety
Dry eyes
Final Words
Gold Leaf strain is a full potential cannabis strain. Whether it is grown indoors or outdoors, the high yields of this marijuana strain can change the high game for you.
Think of Gold Leaf seeds as magic cannabis seed or marijuana seed, which will grow into tall plants and bring you the joy of high potency.
Since it is a THC-oriented cannabis strain, consumers consider it as more of a recreational drug. It does not contain high levels of both THC and CBD.
Moreover, you can use it as a medicinal drug as well after consulting your doctor.