If you are interested in indoor gardening, you need to invest in some of the best equipment for your plants. Apart from nutrients, grown tents, and fans, LED grow lights can give you optimum yield right inside your home.  To help you out, we have reviewed the AgroLED iSunlight 41 grow light.
These LED lamps are an excellent choice for any gardener who wants to grow plants without being limited by sunlight hours or the season.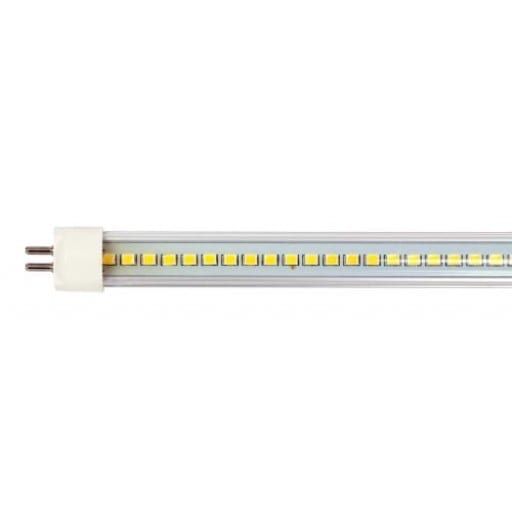 Overview of the AgroLED iSunlight 41
The AgroLED iSunlight 21 watts LED lamp can be the best choice for you to grow your plants and provide them with the optimum environment. 
Not only do these intelligent LED work with your existing T5 HO fluorescent fixtures, but they also consume less power. As a result, you can cut back on your electricity bills using these mercury-free, environment-friendly grow lights.
Besides this, you can find these AgroLED grow lights in two sizes of two-feet or four-feet, consuming 21 watts and 41 watts of power, respectively.
Ideal Cycle of Plant Growth
Everyone knows how important light is to grow a plant from a mere sapling to its full blooming stage. But which cycles of your plant require optimum light for growth?
Out of the five to six stages of plant growth, artificial led grow lights are the most vital for the vegetative cycles of a plant's life.
Since a substantial amount of growth occurs in the vegetative cycle, the AgroLED iSunlight 41 watt T5 LED lights will boost photosynthesis to give you optimum yield.
Besides this, grow lights play a significant role during the propagation of plants to form new ones.
Coverage  of the AgroLED iSunlight 41
Since these AgroLED iSunlight T5 41w LED lights are 4 feet long, they cover a substantial area to provide you with optimum plant growth.
Light spectrum
The AgroLED iSunlight t5 LEDs can deliver an excellent full spectrum of light at 5500° Kelvins. Hence, it offers the ideal amount of light that your plants need for optimum growth.
Quality
When it comes to the built quality, it is the perfect led that is specifically designed to last a long time without replacement.
The estimated time for AgroLED iSunlight T5 LEDs is 50000 hours, as compared to 35000 hours of a t5 fluorescent light. Consequently, they will last 40% longer than the competition. 

Moreover, these grow lights grow bright, longer, and cooler than regular fluorescent lamps too.
Pros & cons
Since each product has its merits and disadvantages, we have listed the pros and cons of the AgroLED iSunlight in the following section too.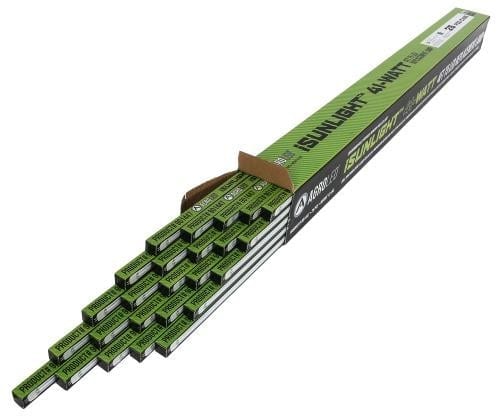 Pros
5500 lumens of light
Burn cooler
T5 HO replacement LED lamps
Mercury-free
Consume 25% less energy
One-year warranty
Cons
Delicate and easy to bend
Some users received faulty products
Summary
Indoor gardeners know how difficult it is to maintain a favorable environment for your plant growth. When it comes to creating ideal lighting indoors, the AgroLED iSunlight 41 LED lamps is an intelligent choice for all gardeners.
Not only is it specifically designed to work for long hours, but it also provides a full spectrum of 5500 lumens of light for optimum growth. Besides this, these economical and eco-friendly lights are perfect for existing T5 HO fluorescent fixtures in your grow room.
If you are looking for the perfect grow lights for your indoor plants, then look no further than these durable lights for all your planting needs.