When you want to make the most out of your harvest or simply enjoy that pure, solvent-free cannabis extract, you need a rosin press. But what exactly is a rosin press, and how does it help you? Despite gaining popularity fairly recently, you'll find the market flooded with various types of rosin presses, from DIY presses to manual ones to numerous other types.
Fortunately for you, we're here with the ultimate rosin press guide. You can find answers to all your questions, factors to consider when buying one, and finally, the best rosin presses for 2020.
What is a Rosin Press Machine?
Fundamentally, a rosin press machine is a device that uses a combination of factors to squeeze or 'press' out resinous sap from whatever material you choose to use it in. There are mainly three factors involved: heat, pressure, and time. The rosin press machine can control and balance these factors for the perfect press and ultimately, high quality and best tasting product.
It involves two plates between which you place your starting material. This is then heated and pressed to extract the rosin. You will also have to use a filter bag or parchment paper in between to make it easy to collect the extracts. When you are using this machine, you have to be careful of the heat as high temperatures can negatively affect the components in your starting material.
Especially when you are working with cannabis, maintaining the correct temperature can help you fully extract and preserve the terpenes and cannabinoids for better flavor and potency. Moreover, when you're lowering the heat, you have to adjust the pressure and timing accordingly. Initially, people would use hair straighteners as a quick, makeshift DIY.
However, over time, better and more efficient technologies have emerged which include numerous kinds of rosin press machines. Some of these include pneumatic presses, hydraulic rosin presses, electric presses, hybrid rosin presses, and manual rosin press machines. On the other hand, you can even get a standard hydraulic press, and convert it into a rosin press machine by attaching the relevant parts.
What is Rosin?
Rosin is a highly potent cannabis concentrate that is extracted from cannabis parts by applying heat and pressure for certain periods of time. By varying temperature, pressure, or time, you can obtain this rosin in different consistencies such as shatter or budder.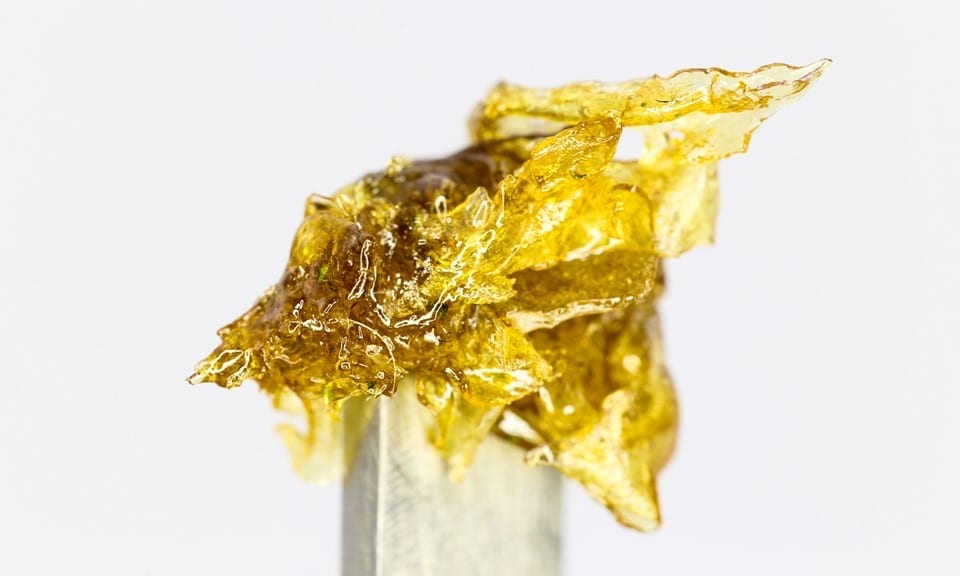 Additionally, depending on how skillfully it is extracted and the quality of the starting material, your final product can have high levels of terpenes and cannabinoids. Moreover, since this method does not involve the use of any solvents, your final rosin will also taste much purer.
Why Should I Make Rosin?
For people growing cannabis at home, whether it is for medicinal or recreational purposes, making rosin presents several benefits. As mentioned earlier, rosin is much more potent, pure, and has a better flavor. Therefore, regardless of how you consume or use it, it is healthier and more effective than using it in other forms.
It is also an excellent way to make use of shake, trim, or other parts that you might normally throw away. This way, you can get more out of your harvest. Moreover, using a rosin press machine is much quicker than other extraction methods so you can make better use of your time.
Making rosin is safe as well as it does not involve the use of any dangerous chemicals or solvents. Anyone at home can do it. With rosin, you have a lot of versatility too. Depending on how you use the rosin press machine, you can make rosin in various consistencies according to your desire.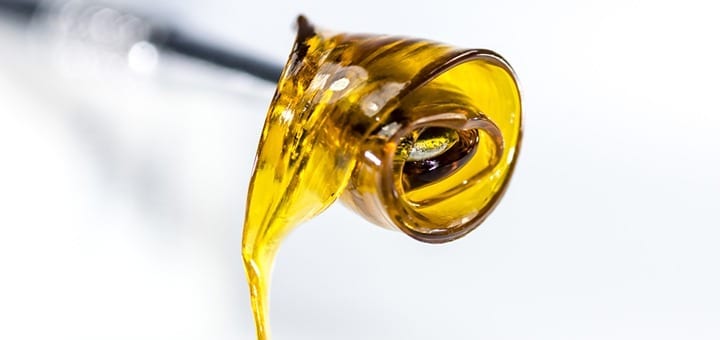 Furthermore, the quality of your rosin depends on the quality of your plant or the starting material. Therefore, if you have good quality flowers, you'll get good quality rosin. Similarly, if you don't get good quality rosin, you'll know the starting material wasn't up to the level either.
What is Important When Buying a Rosin Press?
Even though the rosin press machine is gaining quite the popularity among home growers, the technology is still in its early days. While there are a lot of excellent rosin press machines out there, there are a fair number of dupes and subpar machines as well. Therefore, you have to be careful when buying one. Moreover, you have to consider your own needs too before selecting the one.
For instance, keep these things in mind:
Space
You will find rosin press machines of all sizes. You can find small ones which are about the size of your coffee maker or you can find larger ones which could be bigger than your printer. If you have a dedicated room for growing or carrying out tasks such as these, you'll need to figure out how much space you can give to this machine.
Look carefully at the product's dimensions and weight. Will it fit into your workspace? Moreover, not just space for the machine, but you also need to consider its space from other things. If it's going to be near a place where noise will be too disruptive, you want to stay away from pneumatic rosin press machines.
Capacity
Different machines have different capacities. You will have to look at your own garden and harvest size to determine how much plant material you'll be pressing in the machine. If you only need to press small amounts, for example, just for yourself, a small, manual rosin press machine will be enough. For more significant amounts, you'll need a machine that has a larger area.
Even though making rosin is a quick process, if you have to press a big amount in several small batches, it can become time consuming and annoying.
Frequency
How often you plan to use the machine or for how long you'll need it at a time will also determine which machine is best for you. Again, if you're going to do it infrequently, and with lesser material, a manual press machine will suit you just fine.
However, if you plan to use it often, an electric machine might be better as it won't require that much effort from you. It will also save you time.
Versatility
Depending on how much versatility you want, you'll have to take a closer look at the rosin press machine's features. If you want more control over the output and more freedom with the consistency of the final product, you'll need a machine that allows more control over the pressure and temperature. By adjusting the temperature, you can play around and experiment with the rosin's final state and perfect your art.
Moreover, a machine with better control will also give you more options to choose from when picking a starting material.
Why is High Pressure Not Always the Best?
We've discussed that a rosin press machine basically involves combinations of heat, pressure, and time. Moreover, too much heat or extended exposure to heat can affect the flavor profile of your extract. Accordingly, it makes sense then to lower the temperature and apply more pressure to increase your rosin yield.
However, high pressure, for instance, 20 ton, is not always the best. Till a certain point, increasing the pressure can result in more output. But after this point, it will be useless in obtaining more significant yields, as you can see in this graph. You just have to find that perfect pressure which will give you the maximum output.
Additionally, by adding more pressure, you run the risk of introducing plant particles and flecks in the rosin, thereby affecting its quality. At the end of the day, how much rosin you can extract depends on the quality of your plant and more importantly, which part of it you are using.
The flowers will give you the highest quality rosin but very low yield. Hash will provide you with good quality rosin along with the highest yields.
The Best Rosin Press – 2020 Reviews
Now that you know everything there is to know about rosin press machines, we bet you're practically itching to get your hands on one. The good news is that you don't have to wait for long. We've compiled a list of the six best rosin press machines of 2020 and reviewed them for you.
So, you can judge and order the perfect rosin press machine for yourself.
Photo
Temp range
100 - 250 degrees Fahrenheit
0 - 450 degrees Fahrenheit
0 - 450 degrees Fahrenheit
0 - 399 degrees Fahrenheit
Photo
Temp range
100 - 250 degrees Fahrenheit
Photo
Temp range
0 - 450 degrees Fahrenheit
Photo
Temp range
0 - 450 degrees Fahrenheit
Photo
Temp range
0 - 399 degrees Fahrenheit
Table could not be displayed.
My Press Gen 2 – Best Rosin Press Under 500$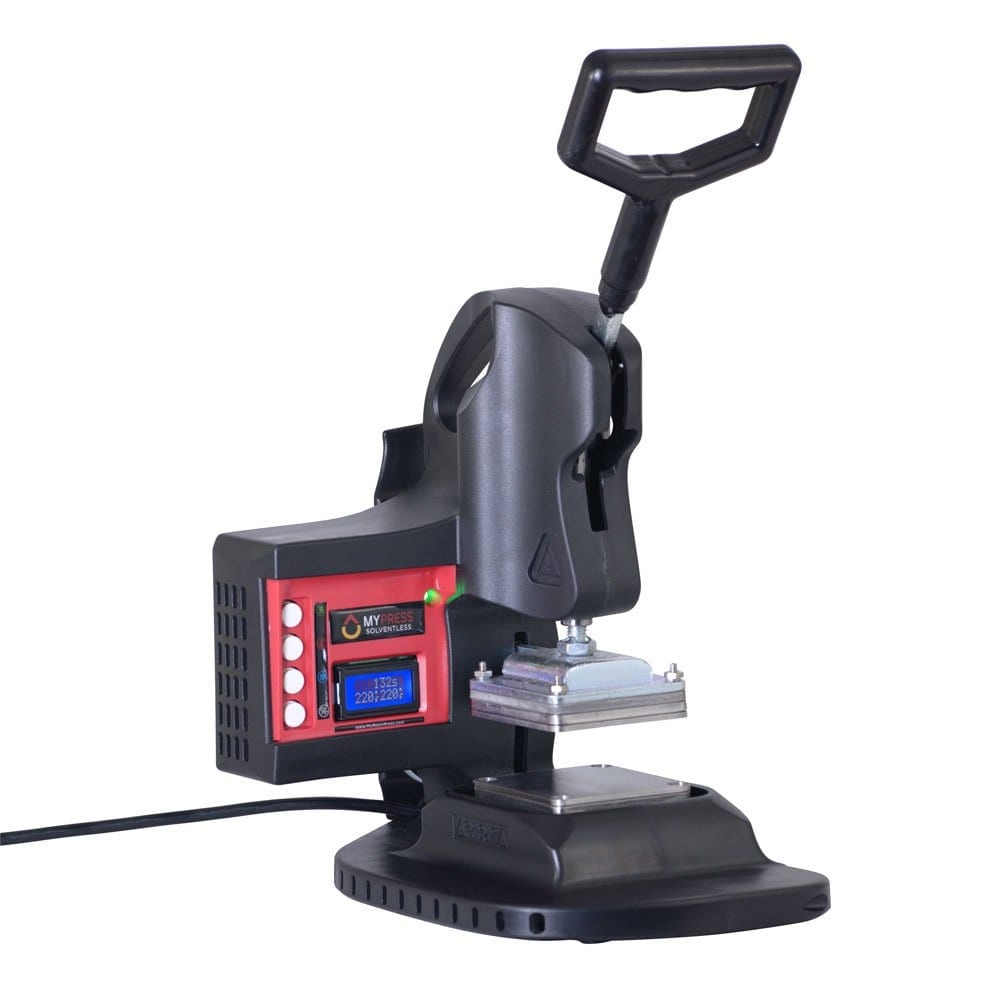 When everyone was busy repurposing old machines into makeshift rosin press machines, MyPress Solventless developed their very own rosin press machine with the sole aim of providing everyone an effective and efficient way of preparing extracts and oils. Designed in Colorado, the MyPress Gen 2 features custom 3×3-inch stainless steel Axiom plates that will give you the best press.
The long-lasting stainless steel plates are evenly heated with the surface temperatures precisely as reported on the machine. It has a temperature range of 100 degrees Fahrenheit to 250 degrees Fahrenheit which will allow you to develop your extract any way you like. With six tons of pressure, MyPress Gen 2 will help you get the maximum yield out of your starting material.
Along with its highly effective performance, this rosin press machine has numerous features that make it easy and convenient to handle. The design includes a digital temperature control interface for precise temperatures and better extracts. There's a front-facing LCD which is easy to read and helps keep track of everything.
The machine has a unique timer that automatically stops when you lift the press and restarts from zero when you press it back. It has straightforward button controls which are simple to operate. The plates require minimal effort to closed or opened so you won't need to expend too much energy. Overall, this pure pressure rosin press has a compact and lightweight design.
You can comfortably place it anywhere on your desk or counter as it is discrete and doesn't occupy too much space. Moreover, despite all the pressure, it can apply, the machine is quite light, which allows you to carry it anywhere you like without much trouble. MyPress Solventless offers a lifetime warranty on its rosin press machine along with an incredibly helpful customer support team.
Features
3×3-inch stainless steel Axiom plates
Temperature Range 100-250 degrees Fahrenheit
Digital Temperature Control
LCD
Six tons of pressure
Pros
Wide temperature range
Precise temperature control
Easy to use
Requires little effort to operate
Timer helps record everything
Con
Can't press too much at a time
Conclusion
For under $500, the MyPress Gen 2 offers great value for your money. With its small size and convenient features, it's perfect for any DIY home extractors. Moreover, with its reliable performance and results, you can press top quality extracts and oils in no time.
Dulytek DM1005 – Best Manual Heat Press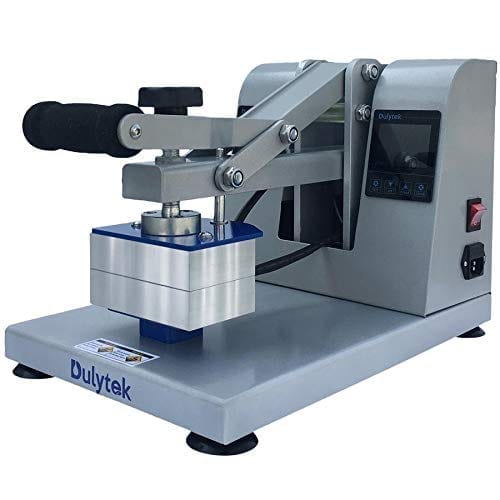 A US-based engineering company, Dulytek manufactures rosin presses of all kinds for various small and medium-sized businesses. Their product range includes multiple accessories along with the presses. Moreover, their DM1005 manual rosin press is one of our favorite manual heat presses. Designed in a clamshell-style, the DM1005 will be the perfect addition to your gardening space.
It has 3×5-inch solid aluminum dual heated plates that will give you a clean and quick press. You can adjust the pressing pressure up to half a ton, which might not seem very much but the DM1005 has other features to ensure the best press. It has an innovative lever mechanism that can apply and lock the maximum pressure for effective and consistent pressing.
Once you've locked the lever, you won't have to apply force yourself and can comfortably watch the oils coming out. This manual heat press has simple controls which you can use easily. There's a knob for adjusting the pressure. The touchscreen allows you to control the temperature and set the timer for your press. You can adjust the heat up to a maximum of 450 degrees Fahrenheit.
Moreover, you can even switch the temperature settings between Fahrenheit and Celsius. Measuring 15 x 10 x 11 inches, this rosin press has a sturdy build with a powerful performance. It comes with a limited warranty of six months on major parts and three years for other parts. The package includes accessories such as a silicone mat, parchment paper, storage jar, and much more.
Features
3×5-inch dual heat solid aluminum plates
Pressure adjustable to half a ton
Innovative lever mechanism
Touchscreen controls
Maximum temperature of 450 degrees Fahrenheit
Pros
Requires little effort to operate
Easy to use
Wide temperature range
Large surface area of plates
Warranty
Sturdy built
Cons
Not portable
Not a lot of pressure
Conclusion
As far as manual presses go, the Dulytek DM1005 is a great steal. It's bound to last you a long time while giving you the best results in your presses.
Dulytek DW6000 – Best Automatic Rosin Press Machine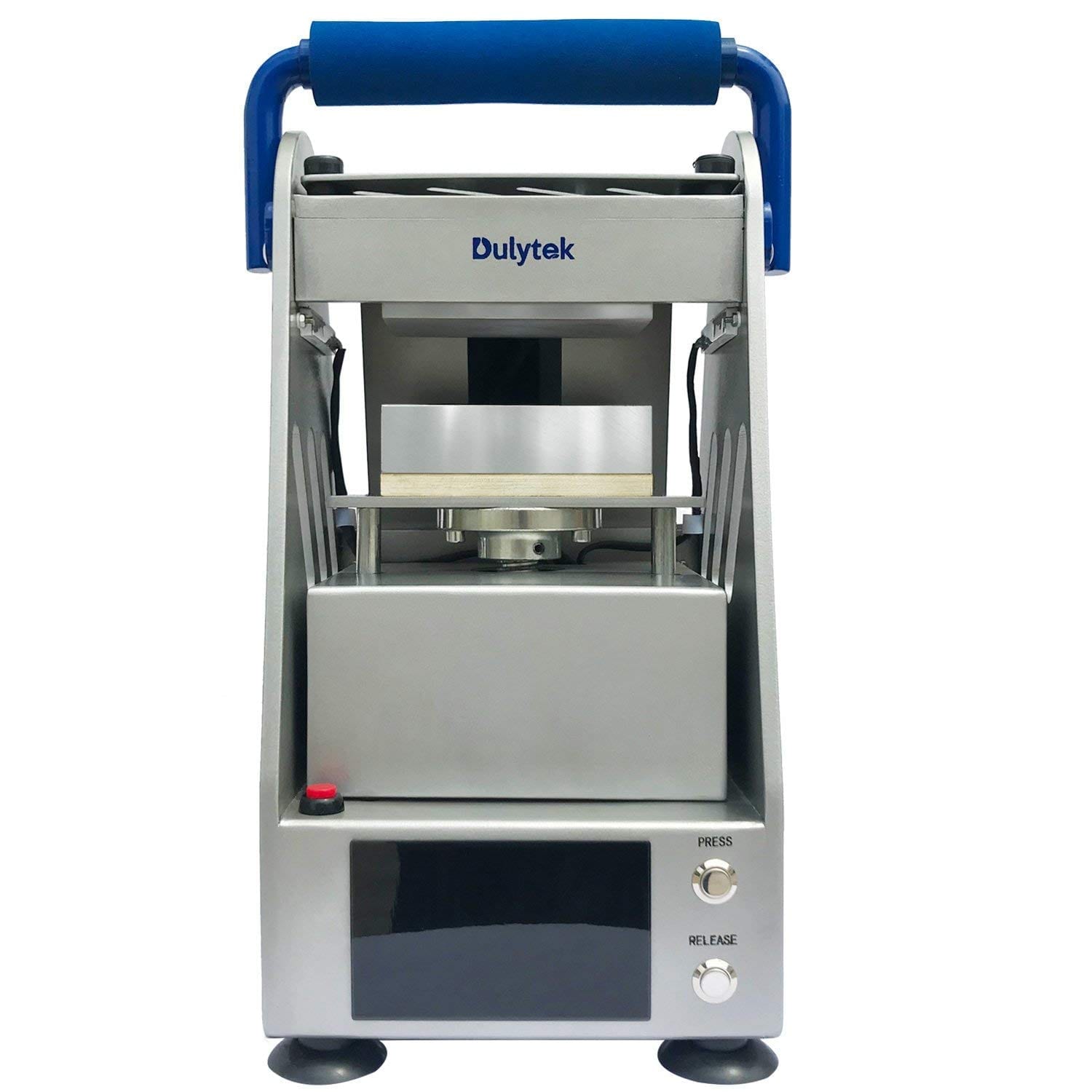 If you think manual is not your style, go for this excellent electric rosin press from Dulytek. Using its two 2.5×5-inch plates, you can press a fair amount of material at a time for the maximum yield in a short time. The plates are made of solid aluminum for durability and effectiveness.
Moreover, the DW6000 can apply a pressure of up to three tons so that you get the most out of your starting material while keeping it clean and pure. It has a wide temperature range with maximum temperatures reaching 450 degrees Fahrenheit. This allows you more versatility in your extraction process. Whether you are an expert or beginner, anyone can operate this automatic rosin press machine.
There's a front-facing touchscreen through which you can manage your press settings. Both plates are heated, which you can manage separately on the dual function touchscreen. There's a timer for keeping track all your extracts' timings and refining your skills. Along with a durable stainless steel build, the rosin press machine is also quite safe to use.
There are LEDs lights around it for clear visibility on your workstation. The handle on top makes it easy and safe to carry. Moreover, at the bottom of the machine, there are suction cups so that the press stays fixed and doesn't move around during use. Dulytek offers six months warranty on the major components and three years on other parts.
Along with the rosin press, you also get numerous accessories such as two rosin collection tools, storage jars, magnets and more, all inside a discreet package.
Features
2.5×5-inch solid aluminum plates
Maximum temperature of 450 degrees Fahrenheit
Maximum pressure three tons
Touchscreen controls
Timer
Pros
High-temperature range for more control
Durable and safe design
Accessories included
Noise-free and no oil leaks
Warranty
Plug and play style
Con
Quite heavy so not very portable
Conclusion
If you're planning to use a rosin press machine often and for a long time, there's no machine better than the Dulytek DW6000. It's incredibly easy to use and offers a range of convenient features along with brilliant performance.
Dabpress DP-RP35 – Best DIY Rosin Press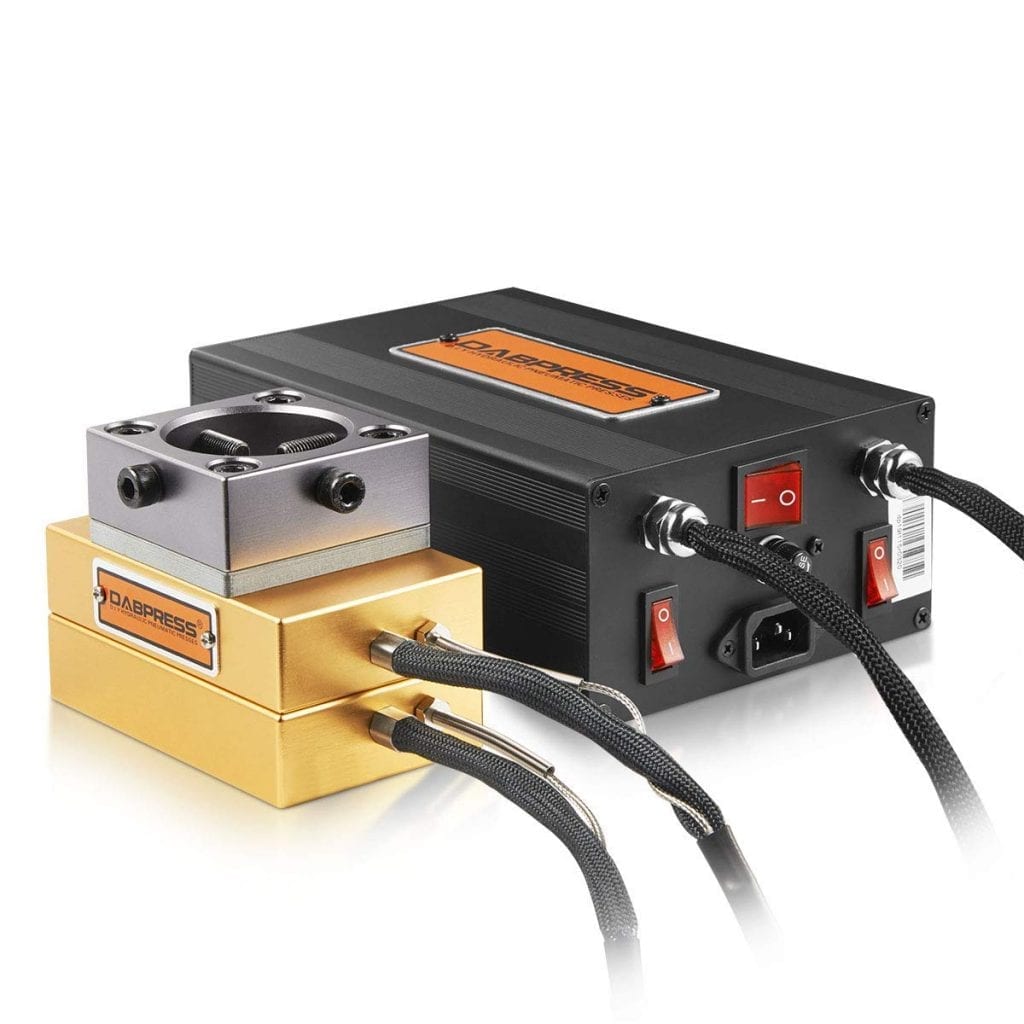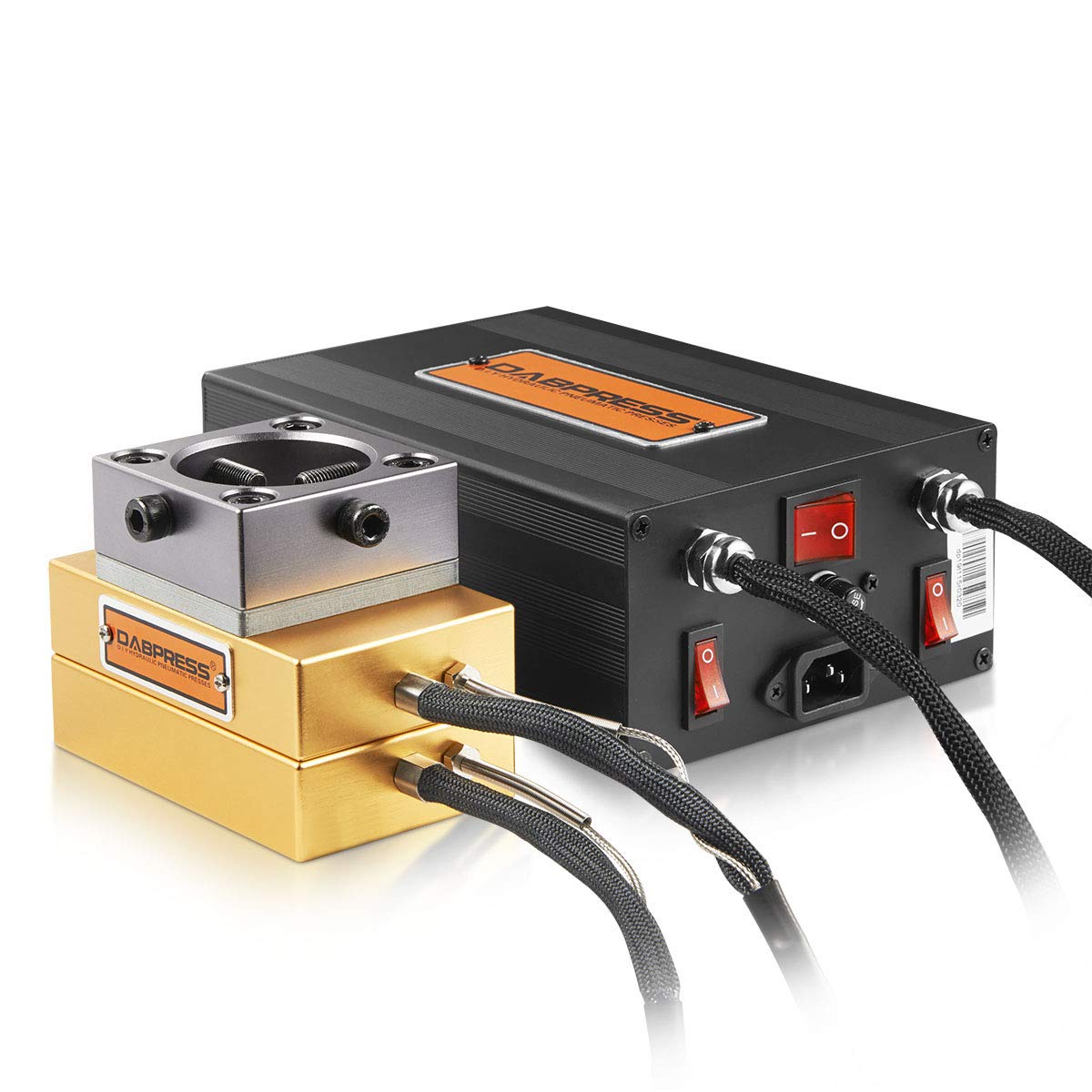 Founded in 2016, Dabpress is a China-based factory focused on manufacturing various kinds of rosin press machines and their accessories. They promise products that are innovative, high-quality, affordable, and come with excellent customer service. Their DP-RP35 DIY rosin press is nothing short of outstanding either. It has 3×5-inch anodized aluminum heat plates with even heating which gives you top quality presses.
Additionally, they're super easy to clean afterward. Despite being a DIY kit, it has a fantastic heating system. The temperature range is from zero to 399 degrees Fahrenheit. Moreover, it is quite quick too, with temperatures reaching 200 degrees Fahrenheit within five minutes. There are independent heat rods and thermocouples that give you accurate temperatures. The PID temperature controller is fairly simple to replace once it's lived out its life.
Other than that, the rosin press is designed to have a long life. The heating rods have a service life of more than 6000 times. The construction includes an innovative 8mm insulator that protects the press from excessive heat and ensures long life. The DP-RP35 rosin press also allows you to attach and secure the bottom plate onto the hydraulic press.
Therefore, you can have both plates perfectly aligned for the perfect press. Installing the whole rosin press isn't too complicated either. Moreover, the press weighs less than ten pounds, which makes it easy to handle.
Features
3×5-inch anodized aluminum heat plates
Temperature range from zero to 399 degrees Fahrenheit
8mm insulator
Independent Heat Rods and Thermocouples
Pros
Wide temperature range allows more versatility
Evenly heating plates
Insulator protects press from heat damage
Long life
Plates can be perfectly aligned
Easily replaceable PID temperature controller
Con
Hard to adjust the pressure
Conclusion
For people who've been searching how to make a rosin press, this Dabpress DP-RP35 DIY Rosin Press is the one. It's just a basic rosin press machine without any unnecessary features. It just does what it was designed to do, and it does it brilliantly.
Dulytek DM800 – Best Personal Rosin Press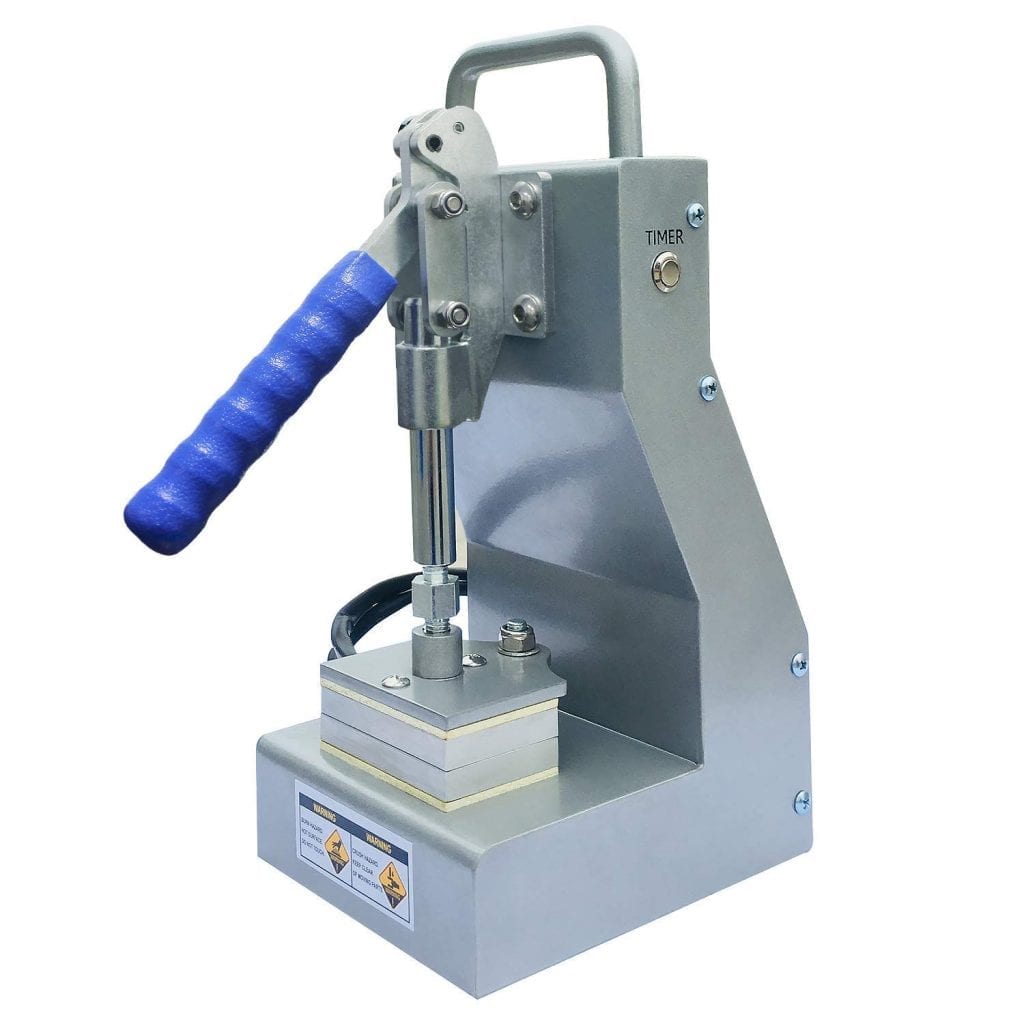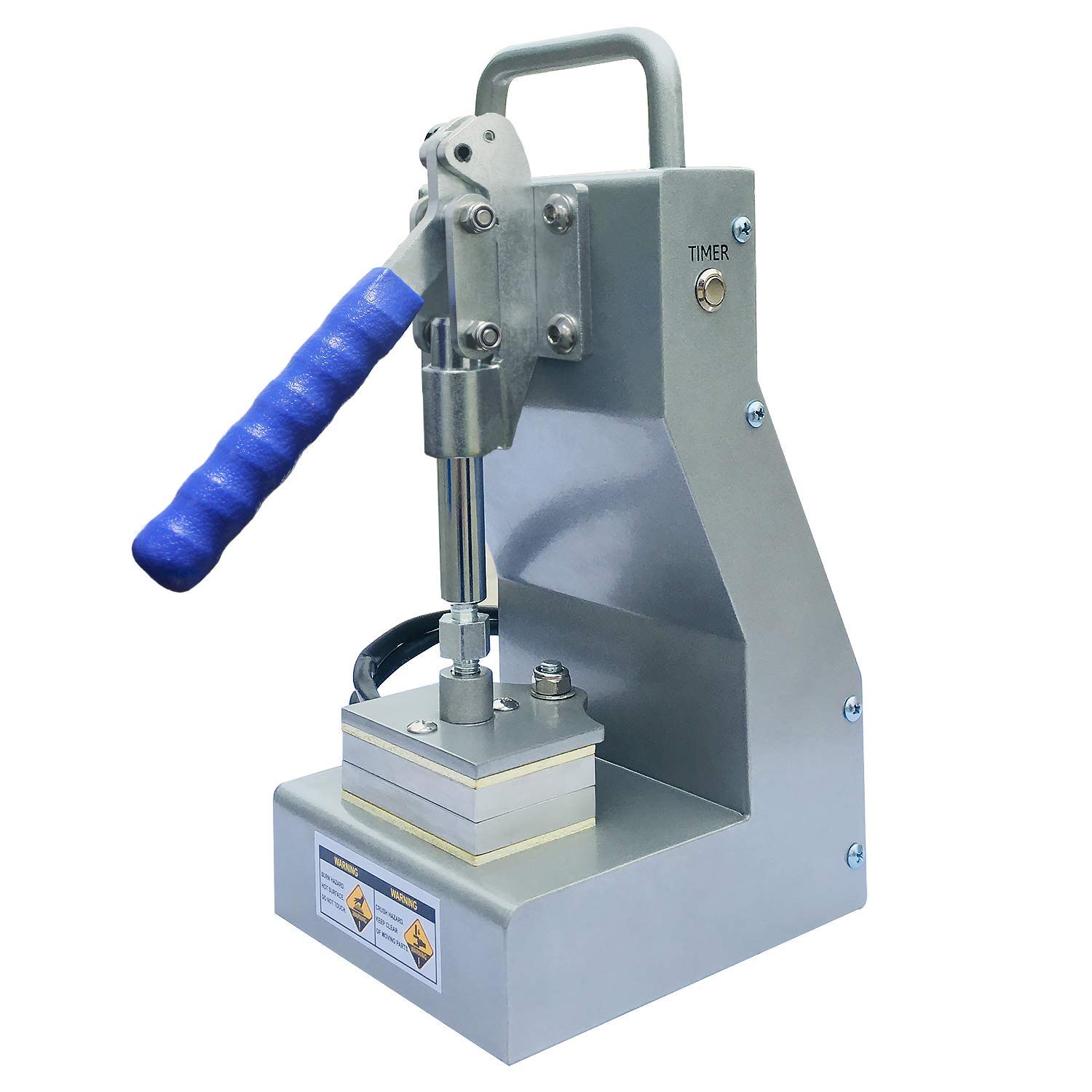 This rosin press from Dulytek is ideal for those growers who are growing just for themselves or are operating on a small scale. The DM800 will give you the same results as any professional rosin press machine without all the additional space and cost. With two 2×3-inch dual heating insulated solid aluminum plates, this rosin press will take care of all your oils and extracts needs.
Moreover, don't let its small size fool you. The DM800 can exert a pressure of up to half a ton which you can also adjust. The plates are evenly heated with temperatures that can reach up to 482 degrees Fahrenheit. You can regulate the temperatures from the controls found at the back of the rosin press.
The press comes with a timer which allows you to record the timings of your presses and achieve that perfect balance of heat, pressure, and time. It has a locking lever mechanism, so you don't have to use any hand pumps or hand crank to close the plates. Dulytek offers a six-month warranty on all major parts of the rosin press and three years warranty on the other parts.
The discreet package includes numerous accessories as well such as non-stick silicone mat, two rosin collection tools, 3ml rosin jar, ten sheets of parchment paper, and four magnets. Moreover, the rosin press has a compact and lightweight design so you can comfortably carry it anywhere you like.
Features
2×3-inch dual heating insulated solid aluminum plates
Maximum adjustable pressure of half a ton
Maximum temperature of 482 degrees Fahrenheit
Locking lever mechanism
Timer
Pros
Broad temperature range allows for more versatility in extracts
Even heating
Easy controls
Compact and lightweight makes it portable
Warranty
Con
Can't press too much material at a time
Conclusion
This rosin press is ideal for people who want to work on their skills without taking on too much. It offers great value for money with its performance and features.
Dabpress Cylinder Pre Press Mold – Best Cheap Rosin Press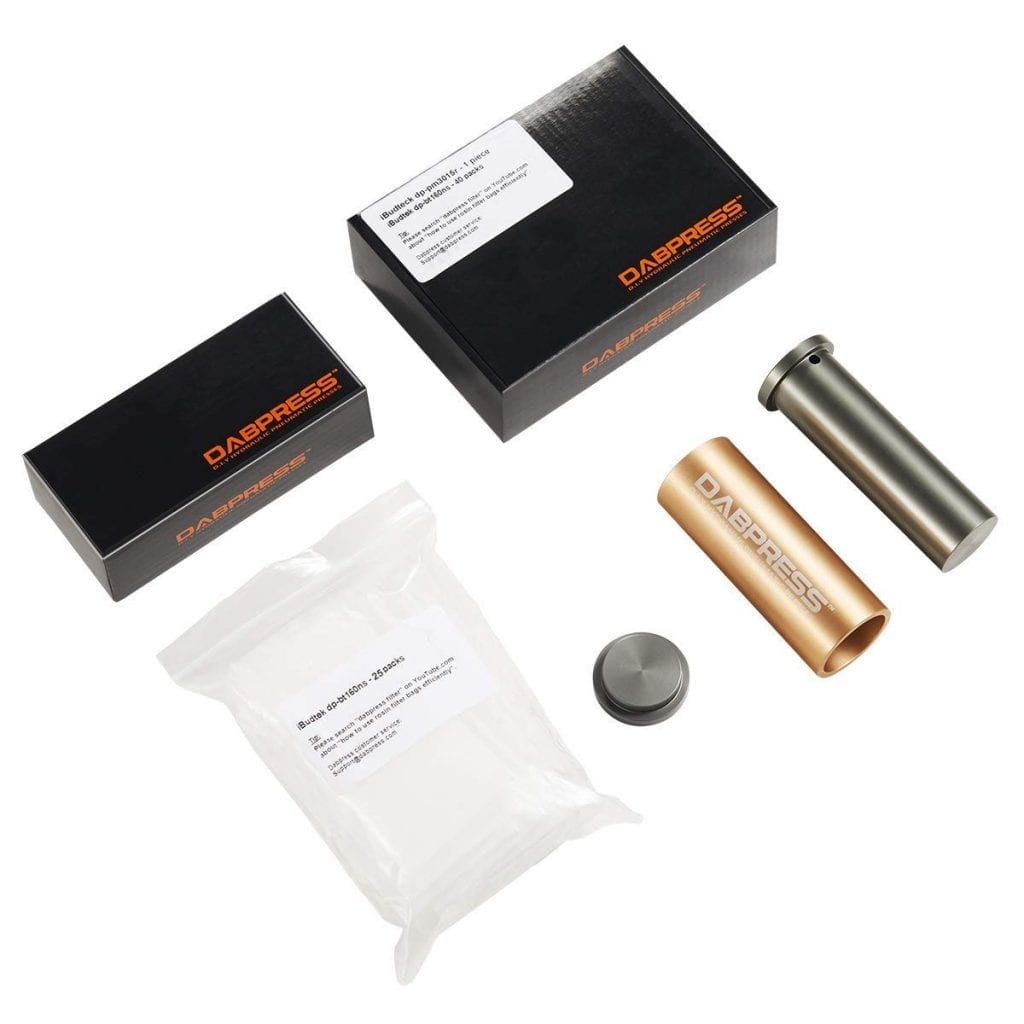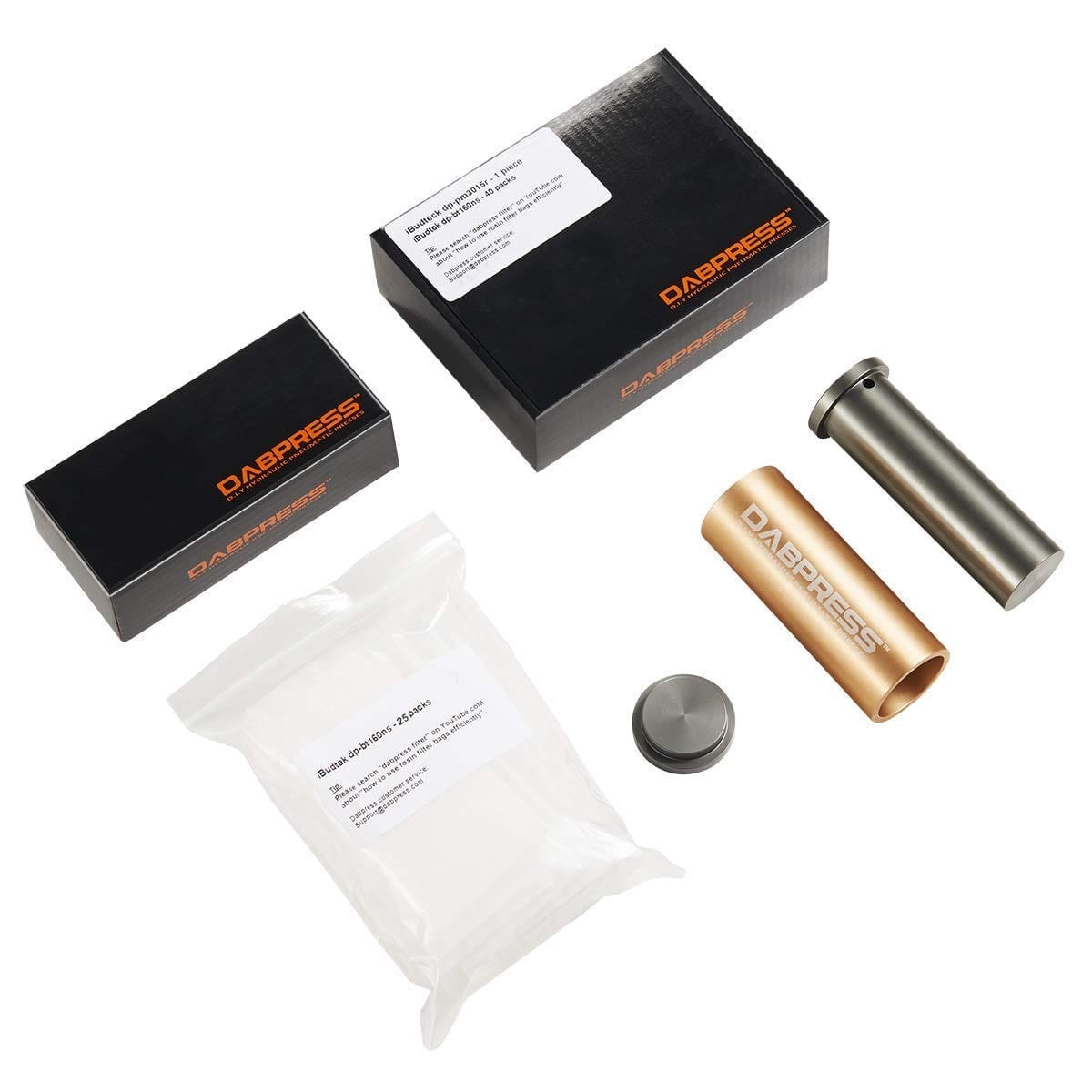 One of the most critical steps while extracting is pre pressing. It ensures a better quality yield with no impurities mixed into it. Moreover, when you want a good pre press, you need the Dabpress Cylinder Pre Press Mold. This pre press mold is made of anodized aluminum for a smooth look and sturdy construction.
It has a three-piece design with each part having the highest quality, which makes it easy to prepare your packs by hand. The long cylindrical shape makes good use of the vertical space for pressing materials. Furthermore, it helps concentrate the pressure in a small area and produce better presses packs. This Pre Press Mold can handle seven grams at a time and works best with two-inch-wide filter bags.
Along with this Mold, you also get forty 2×4-inch filter bags. These are made of 100% nylon mesh screen and are heat resistant and dye-free.
Features
Three-piece design
High-quality components
Anodized aluminum construction
Accompanied by 40 filter bags
Pros
Makes perfect pre pressed packs for extraction
Can handle up to seven grams at a time
Comes with high-quality filter bags
Easy to prepare packs by hand
Con
Conclusion
When you have a terrific yet cheap rosin press such as this one, all your presses are bound to result in excellent extracts and oils. Its convenient features make it a must-have for any grower.
Recommendations & conclusion
Hopefully, by now, you must have realized that a good quality rosin press machine is as important as any other tool in your home garden. It opens whole new avenues for your cannabis patch and yourself as a grower. While all six of these machines are brilliant, and with their own merits, we can't ignore the clear winner.
The Dulytek DW6000 is a highly impressive, if not the best, automatic rosin press machine. It has an excellent and consistent performance which ensures high-quality extracts in no time. Moreover, the press is incredibly easy to use for anyone, regardless of skill or experience. It requires minimal effort and time to operate. Overall, it's the perfect tool for people looking to extract concentrates.