Traditionally, horticulturists are known to grow healthy plants in nutrient-rich soils. In hydroponic systems, the soil is replaced by rocks and other hydroponic growing mediums that utilize a nutrient-rich solution. The nutrient solution provides all the necessities to the plants for healthy growth.
Why is a growing medium necessary for hydroponics? It acts as a nutrient carrier in this water culture and provides support to your plants.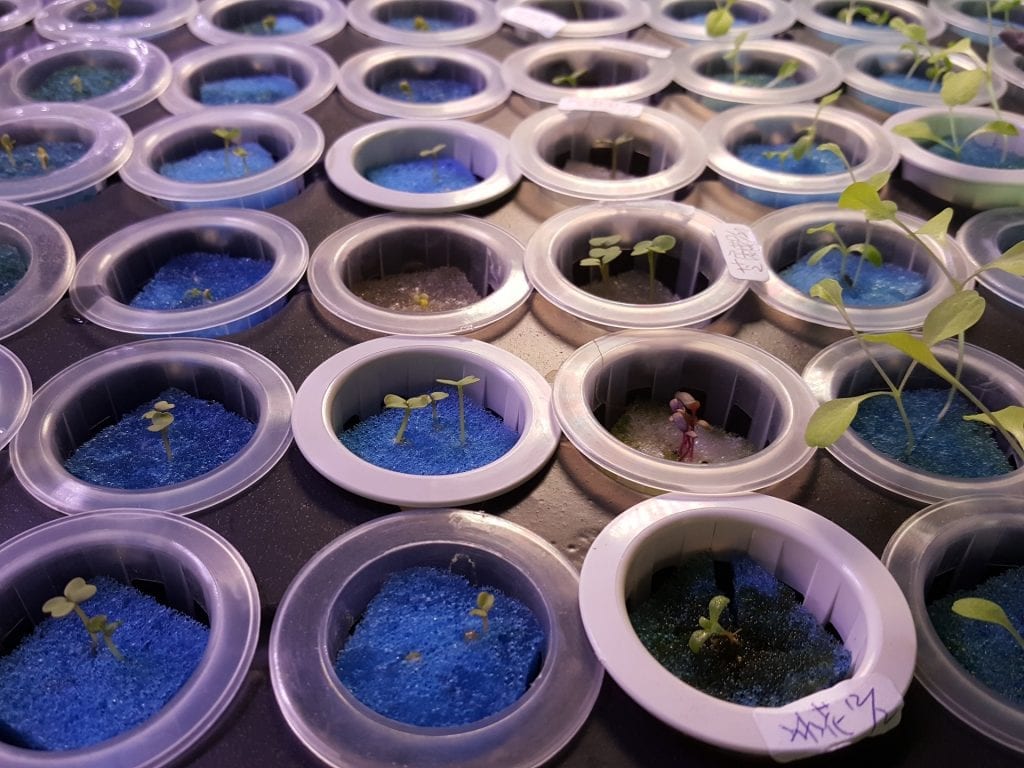 There are many hydroponic mediums out there, but your choice will be the determining factor of your plant's growth and yield. For that matter, we have listed down the best growing mediums and their suitability to different hydroponic systems.
Why is the best growing medium important?
A hydroponic system, as the name suggests, is based on a water-based nutrient solution. The hydroponic growers submerge the plant roots into this solution. Since the solution flows, a medium is necessary to keep the plants from getting swept away with the nutrient solution.
At times, the horticulturists plant their crops in PVC pipes with holes on them. Alternatively, they plant into an inert medium. A growing medium retains the water and nutrients from this solution so that the crop has an adequate supply of the required substances.
The cannabis growers moisture the growing medium with the nutrient solution. A good media retains this moisture for a reasonable duration and transfers it to the root system of the crop.
Why to choose the right medium?
Choosing the best thriving environment for your plants is an integral part of hydroponic gardening. A growing medium not only works as a support system to your plants, but it also ensures maximum exposure of roots to the necessary nutrients.
The right grow medium will eliminate any chances of nutrient deficiency in your crop, as it will remain moistened with the nutrient solution. However, excessive retention of the solution can cause soil-borne diseases and harm the growth of your plants and the final yield.
Things to Consider When Buying Growing Mediums
There is a large variety of growing mediums for indoor and outdoor growers. Anything a plant can mature in can be referred to as a growing medium. Hence, the mediums used for hydroponic growing ranges from expanded clay to coco coir, soil, and even air.
Your choice of the best growing medium for your cannabis crop will hugely depend on your hydroponic system. The differences amongst them will decide whether a medium will be beneficial for your plants or not.
Here are some basic things to consider before buying a hydroponic grow medium:
Surface Area
The central functions of your hydroponic systems are linked to the surface area of the medium. In aquaponics, the microbes that live on the surface are the mechanics that keep the system going.
The nitrifying bacteria on the surface of the medium change ammonia into nitrates that are important for healthy plant growth. The larger the surface area, the more microbes can live and fulfill their purpose.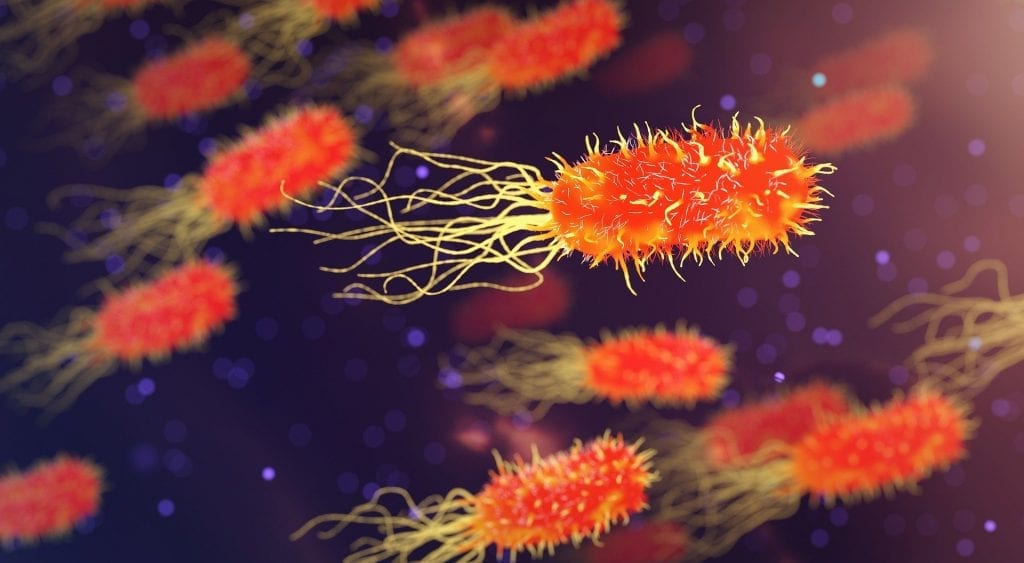 The smaller the particles of the media, the more surface area for useful bacteria to grow. However, the particles that are too small in size can clog your hydroponic system.
Water Retention and Aeration
Another factor that will affect the growth of your plants is water capacity and the spaces between the particles. The solution available to the plant roots decides how quick and tall the plant will grow.
Every medium provides different amounts of available water to the plants. The retention of the nutrient solution by the medium is also crucial as it ensures that the plant does not dry out quickly.
Weight
The weight of the growing medium is closely related to the handling of your system. The plants grown in a weighty growing medium can not be transferred due to the weight of the apparatus.
The weight of the medium also affects the cleaning process. A lightweight medium is easy to handle and has to be a priority when choosing a medium unless you plan to keep your media bed stationary.
Structure
Do you want the growing to be a fiber or an aggregate? Can you handle sand and sawdust as growing mediums? Whether you wish to keep your medium mobile or stationary will affect your choice in this matter.
If you wish to keep your medium bed movable, an aggregate medium will be better. While if you want to replant vertical columns, one-piece media will be easier to use.
Cost
The cost of the growing medium is not based on the purchase price alone. It is determined by renewing, sterilizing, and disposing-off cost of the medium too.
If your hydroponic growing medium is not reusable, you will have to replace it after a few uses. Then, the potential health hazards of the medium are to be considered, and the need to sterilize it would occur.
Moreover, if it cannot be disposed-off easily, filter cleaning and disposal of the material will add to the initial price. Hence, you might want to think about all kinds of costs the medium will impose on you.
Organic Material
If you are going to use an organic material as a hydroponic growing medium, it is ought to decompose after some uses. A biodegradable medium, although environment-friendly, will break down and need to be replaced.
Keeping that in mind, the organic or synthetic material will do the job for you if you choose the right kind.
The Different Types of Hydroponic Systems
The type of hydroponic system you go for determines the growing medium that will suit the growth of your cannabis crop. There are several types of hydroponic systems, including the following:
Ebb and Flow System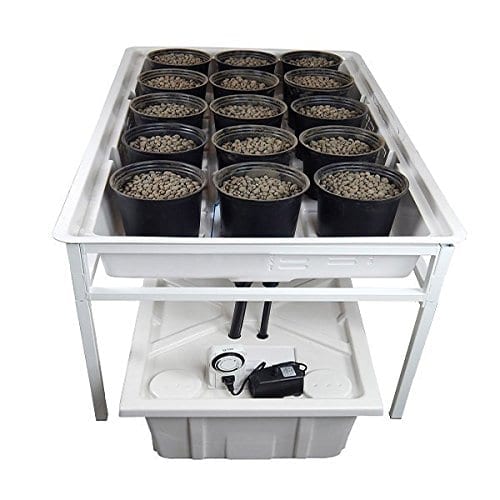 The Ebb and Flow, or Flood and Drain system, is well-known in hydroponic growing. It uses the flooding and draining method to provide an adequate amount of nutrients and oxygen to the plants. The grow tray fills up with the nutrient solution and drains it out at regular intervals.
A hydroponic growing medium helps to hold the plants from moving with the wave in this system. It also helps retain moisture when the solution is drained out.
Deep Water Culture System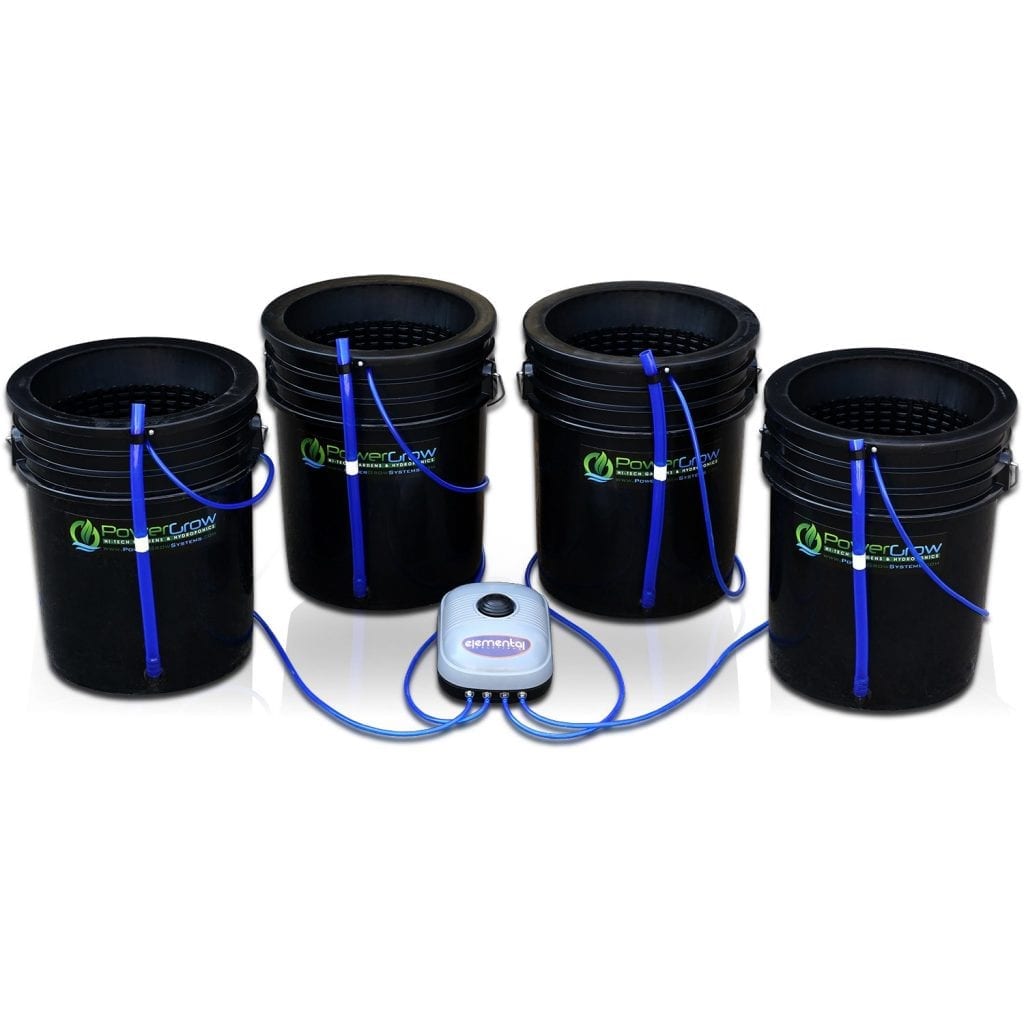 In a DWC system, an inert medium keeps the plants at the top of the growing site, while the root is continuously submerged in the nutrient solution. The grow medium holds the plants above the solution to save them from sinking.
This way, the roots can have access to the nutrients at all times, resulting in fast growth. An air pump is used in this system to prevent the plants from drowning.
Recirculating Top-Feed Drip System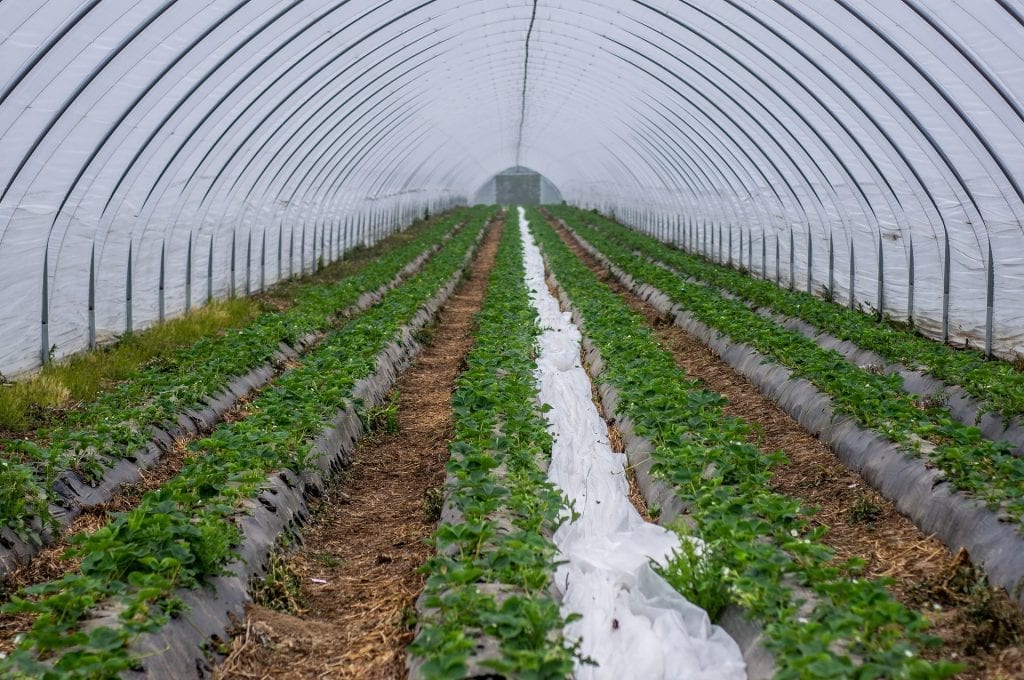 A recirculating Drip System makes use of an inert medium to hold the plants in place as the nutrient solution is pumped to the top of the growing medium. The water then drips down towards the plant roots through pipes.
The system should achieve an ideal balance between exposure to air and water. A growing medium helps in this matter, as keeping the plants moist for too long can result in fungus and rotting roots.
Aeroponic System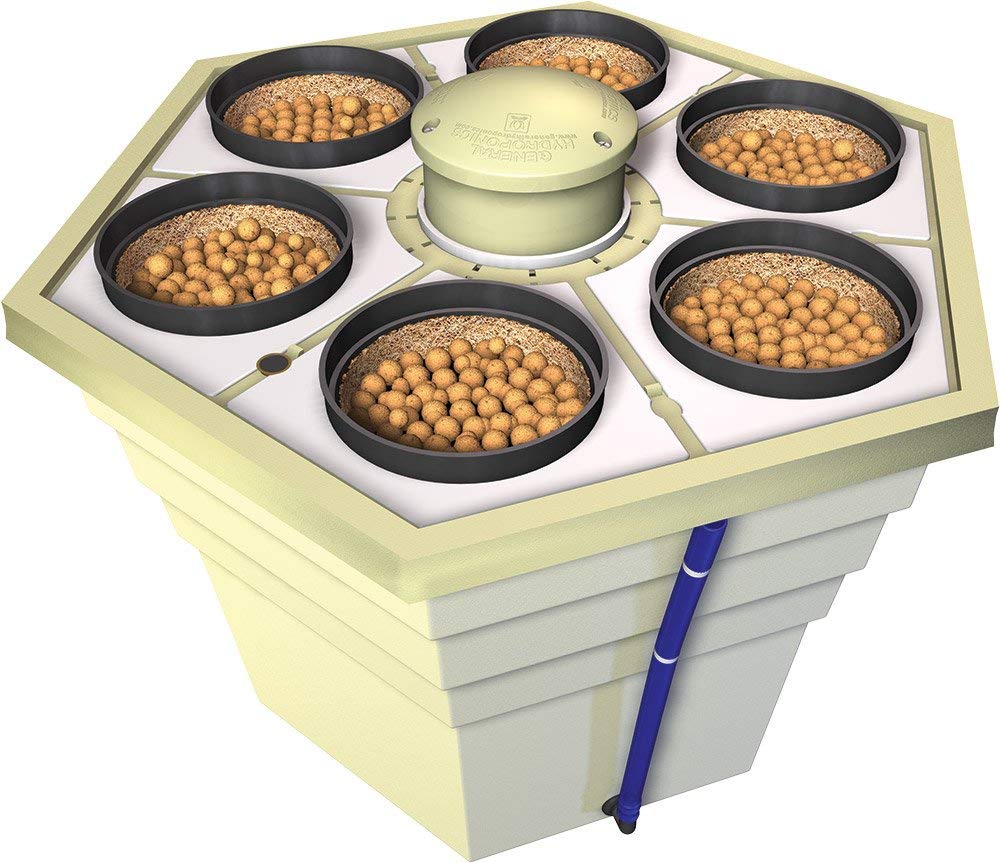 In Aeroponic systems, the roots of the plants are closed in dark pots with nutrient sprays at regular intervals. The system makes use of air and nutrient spray for the healthy growth of plants.
Wick System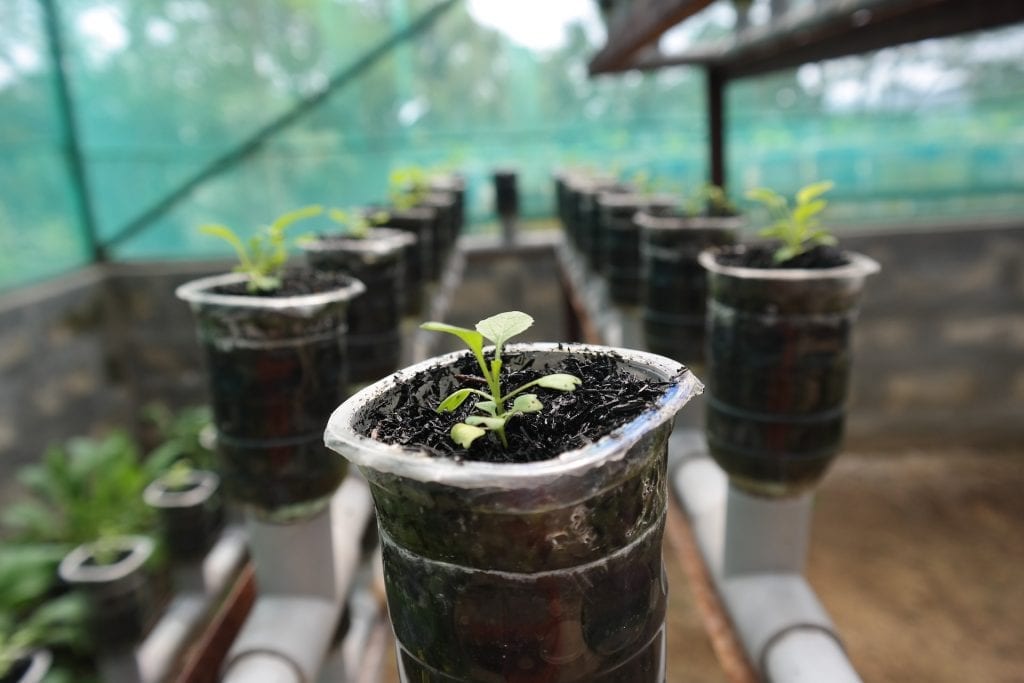 A Wick system, as the name suggests, uses the action of wicking to make the nutrient solution available to plant roots. The wick takes the nutrient solution from the reservoir and releases it into the growing medium.
A good medium will absorb the solution so that the plant roots can use it for growth. This environment-friendly system can be used with recycled grow material.
The Best Hydroponic Growing Mediums
Title
Expanded Clay Pebbles or Leca
Photo
Photo
Photo
Title
Expanded Clay Pebbles or Leca
Photo
Photo
Table could not be displayed. Table could not be displayed.
Photo
Photo
Photo
Photo
Perlite – Hydroponic Grow Medium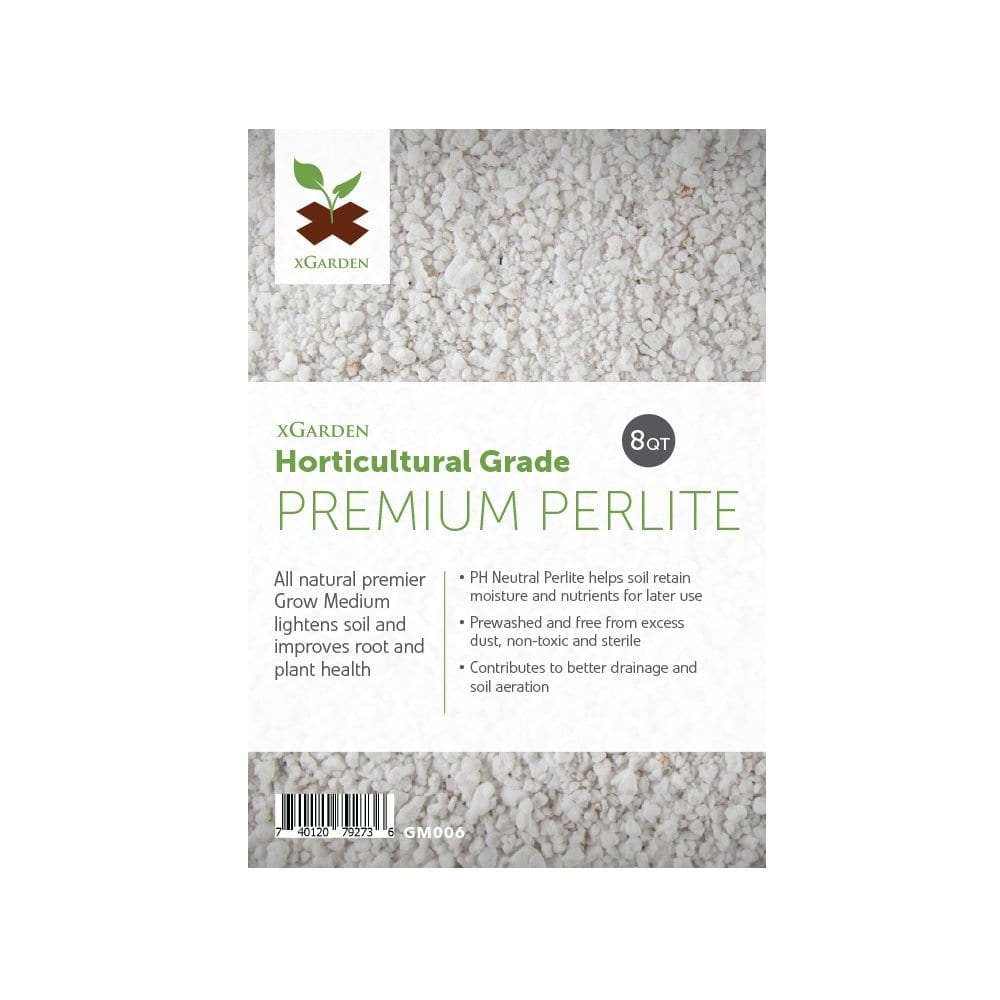 Perlite has been around as a growing medium for many years. It's a form of volcanic glass, made under intensive heat. The heat turns the moisture inside the glass into gas, resulting in mineral pellets.
Perlite has a neutral pH and is quite porous. Hence, it is good at absorbing the nutrient solution and adds aeration to the system. The medium can be used along with other materials such as coconut coir, to improve drainage and aeration.
This growing medium is not suitable for the Ebb and Flow system, as it shifts easily and can be washed out of the system. Ebb and Flow, DWC, and Drip systems are good methods for growing in this medium.
Before use, make sure you wet the perlite so that it doesn't get in the air and your eyes.
Pros
Good oxygen retention
Lightweight
Less water retention which is suitable for plants that don't need too much moisture
Cons
Harmful to eyes and inhalation danger
Too lightweight for some systems
The grower needs to keep a check for water deficiencies
Starter Plugs as Hydroponic Growing Medium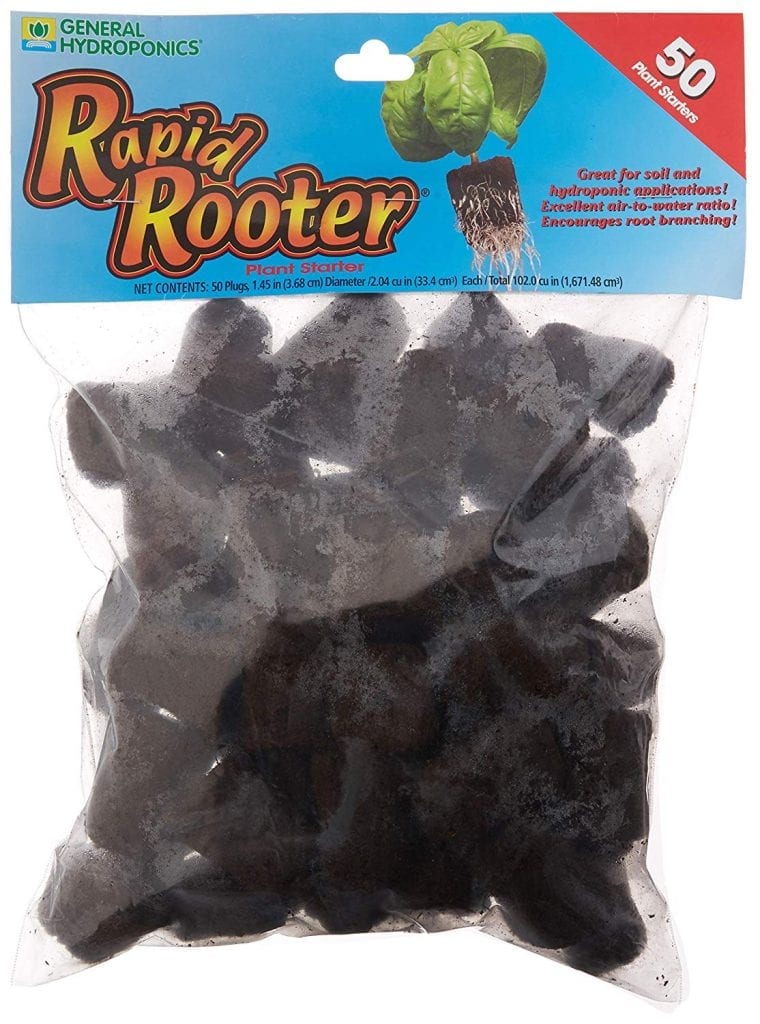 Starter Plugs are made of organic matter that is held together by a biodegradable binding material. It retains moisture and allows the expansion of roots through the medium.
Starter plugs are great for the early growth of seedlings and clones, while the plants can be shifted to another material after initial growth.
Pros
Sustainable
Promotes new growth
A simple way to grow large quantities
Retains moisture
Cons
Only for seedlings and clones
Costly than other mediums
Can cause fungus if plants are continuously wet
Expanded Clay Pebbles or Leca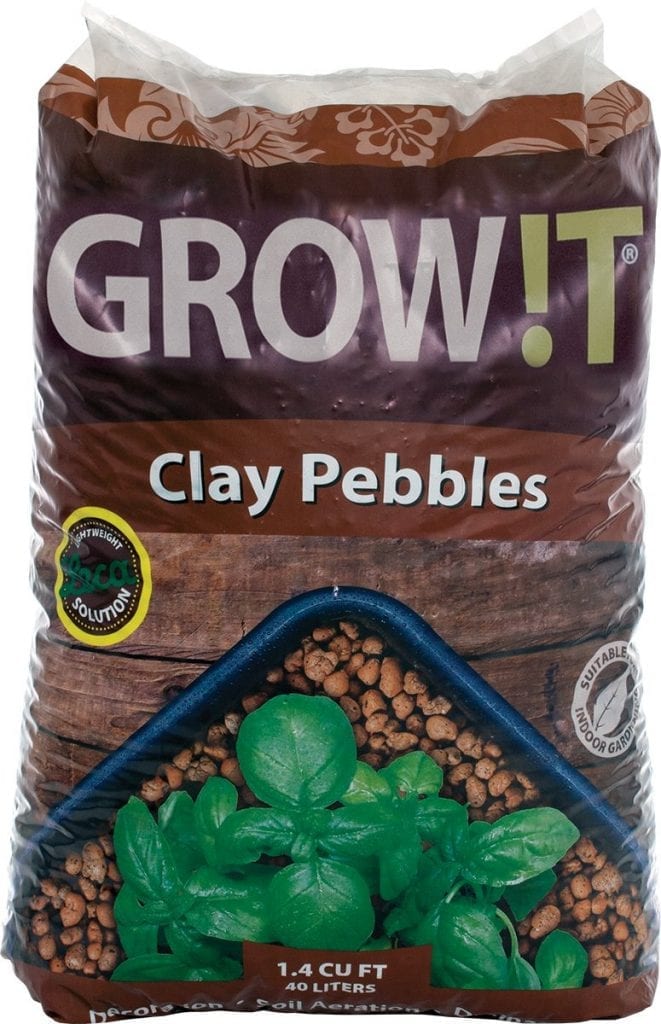 Lightweight Expanded Clay Aggregate or Leca is a popular hydroponic grow medium amongst horticulturists. Leca is formed when small clay pebbles are flamed in a kiln until they expand in lightweight, porous pellets. However, they're still heavy enough to support plant growth.
Leca is ideal for the DWC system and Drip system as it can wick up water without too much water retention. This makes it unsuitable for the Ebb and Flow system. Nonetheless, it can provide a good amount of oxygen retention and a neutral pH for active plant growth.
The medium discourages the development of root born insects. Leca is reusable but needs to be washed clean of any dust before use.
Pros
Porous enough as to not overly dry out or drown the roots
Reusable
PH neutral
Cons
Hard to clean and recycle on a large scale
Drys out quicker than other mediums due to shape
A bit heavy for some systems
Oasis Cubes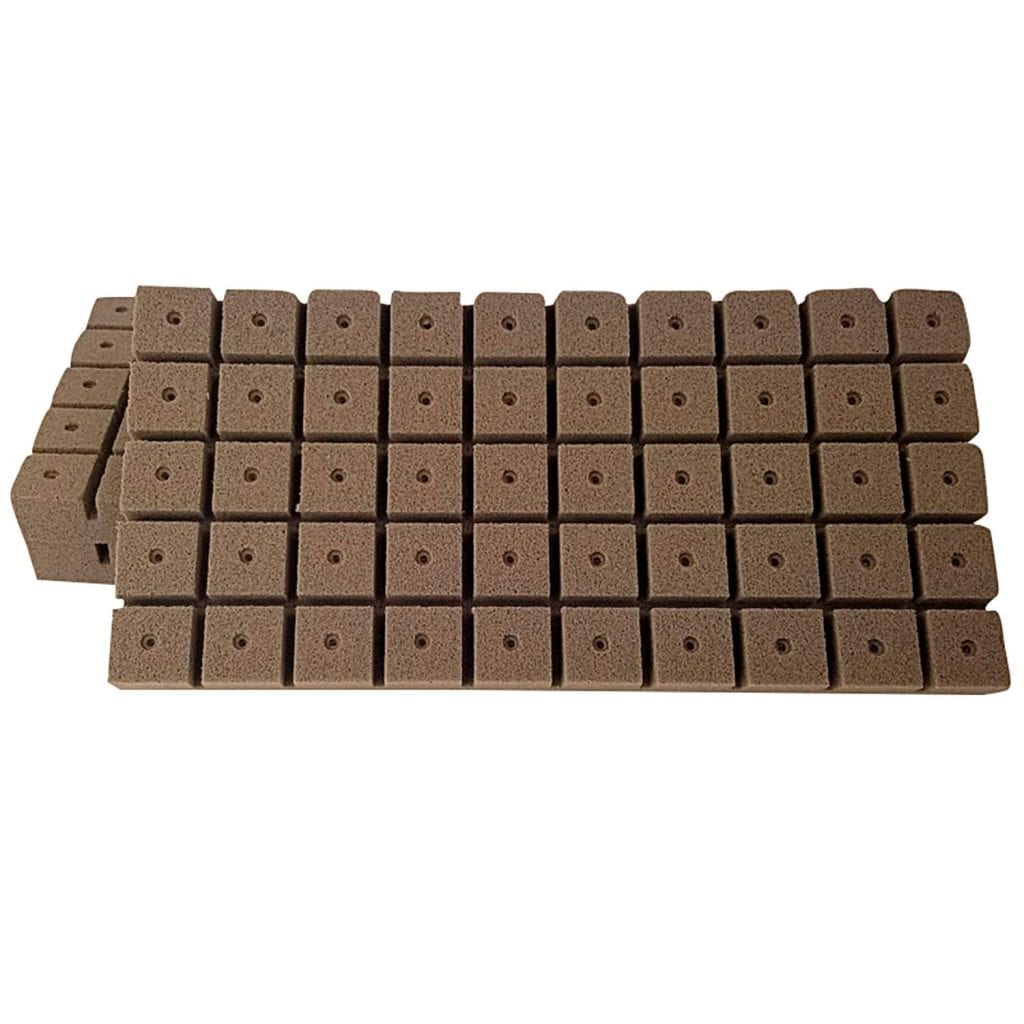 Oasis Cubes are made from floral foam with the primary purpose of starting new growth and clones. But it can also be used for your whole hydroponic system.
Oasis cubes provide fairly well water absorption and aeration. They have a neutral pH and come in different shapes and sizes for individual growing needs. They also allow the expansion of roots through the medium.
Pros
Inexpensive
PH neutral
Good water absorption
Fairly well aeration
Various shapes and sizes
Cons
Not waterlogged easily
Best for germination
Not sustainable
Coconut Coir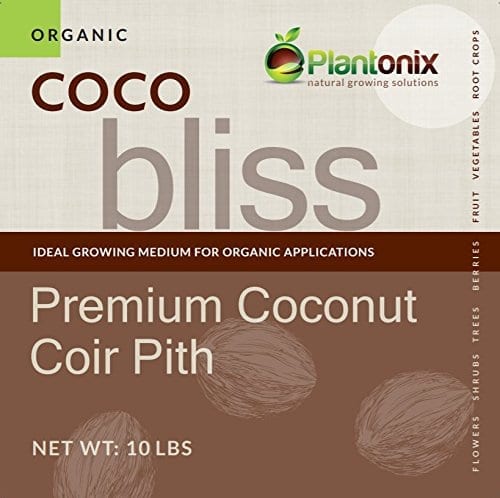 Coconut Coir is a popular growing medium in hydroponic gardening. It consists of ground coconut husks, a by-product of the coconut industry, into coconut fiber. The husk of coconut acts as a growing medium for the coconut and protects it from the sun, water, and any other damage.
The same pieces of husk serve as a nutrient-rich medium for plants, with the ability of water retention and aeration. The husks are available as starter cubes for germination and larger cubes for entire hydroponics systems.
Coconut Coir is renewable and can be used on its own or mixed with another medium, such as perlite. It is suitable for use in the Drip system and Ebb and Flow system, but it can easily clog pumps and buildup in the system.
Pros
Good water retention
Organic
Renewable
Cons
Might clog system as it doesn't drain too well
Uncompressed after a few uses
Vermiculite
Vermiculite is simply mica expanded under heat into odorless pebbles. These pebbles retain water for a longer duration than perlite but don't hold air as nicely. Yet, the two materials are very similar.
Vermiculite is non-toxic with an almost neutral pH. It is also very light. On the downside, it can suffocate the plants by excessive wetness. Thus, mixing it with other mediums can create an ideal environment for the plants.
Vermiculite comes in three grades: fine, medium, and coarse. We recommend you to get it from a plant medium supplier to make sure you purchase the right kind. Vermiculite is suitable for the Drip system and Aeroponic system.
Pros
Good water retention
Non-toxic
PH neutral
Cons
Costly
Can retain too much water which might suffocate the plants
Can clog system
Rockwool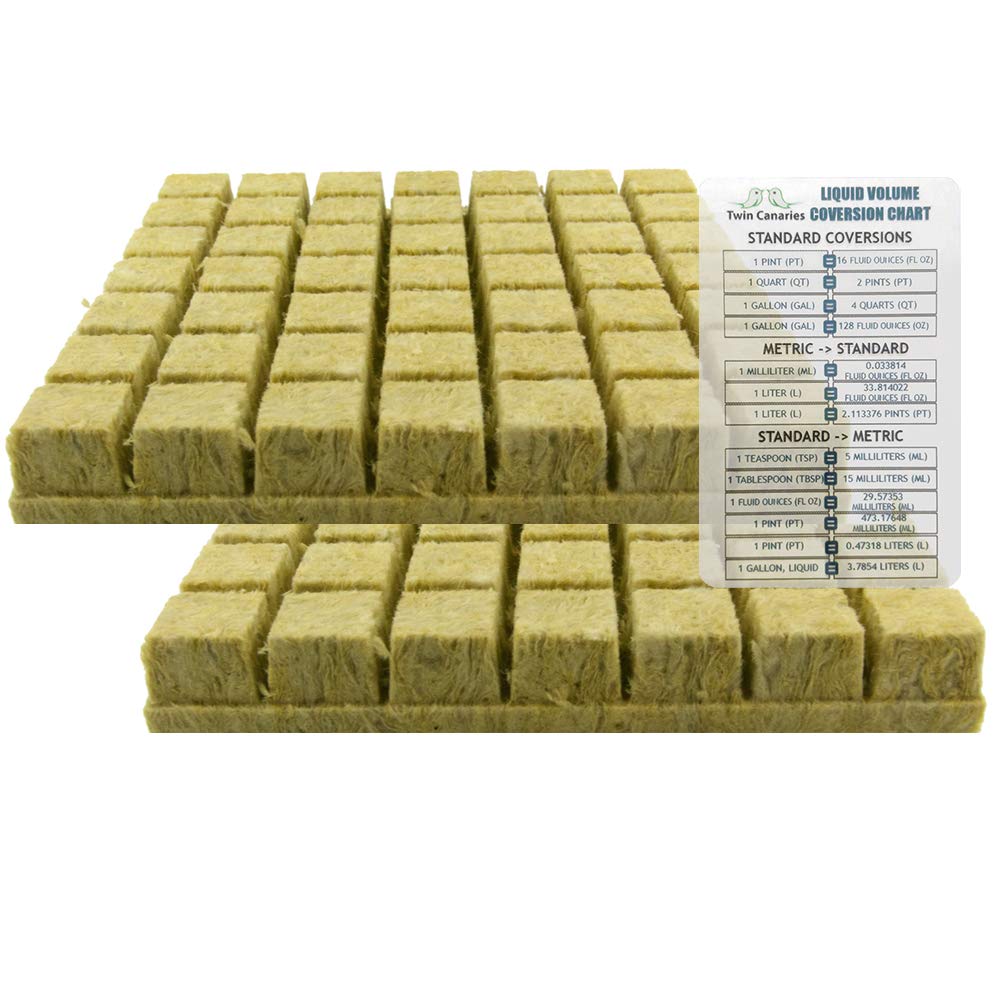 Rockwool is another well-known hydroponic growing medium for hydroponic gardening. It is made from molten rock, which is either granite or limestone, spun into fibers. The fibers are then shaped into cubes, sheets, etc.
Rockwool is sterile and highly porous. It provides good air and water retention for plant growth. It is easily saturated, but continuous or over-saturation of the medium can cause suffocation and rot of roots.
The medium is efficient when it comes to providing adequate support to the plant. However, the pH of Rockwool needs to be adjusted by soaking it in water with a balanced pH.
Rockwool is suitable for various hydroponic systems, including the Drip System, Ebb and Flow system, and DWC system. Rockwool is shaped as starter cubes for germination, while the grower can transplant the plants into larger cubes after initial growth.
Pros
Great water retention
Easily saturated
Good aeration
Provides adequate support
Cons
Non-degradable and difficult disposal
Not sustainable
Might get over-saturated
Requires washing before use as the dust can be irritable
PH adjustment
Rice Hulls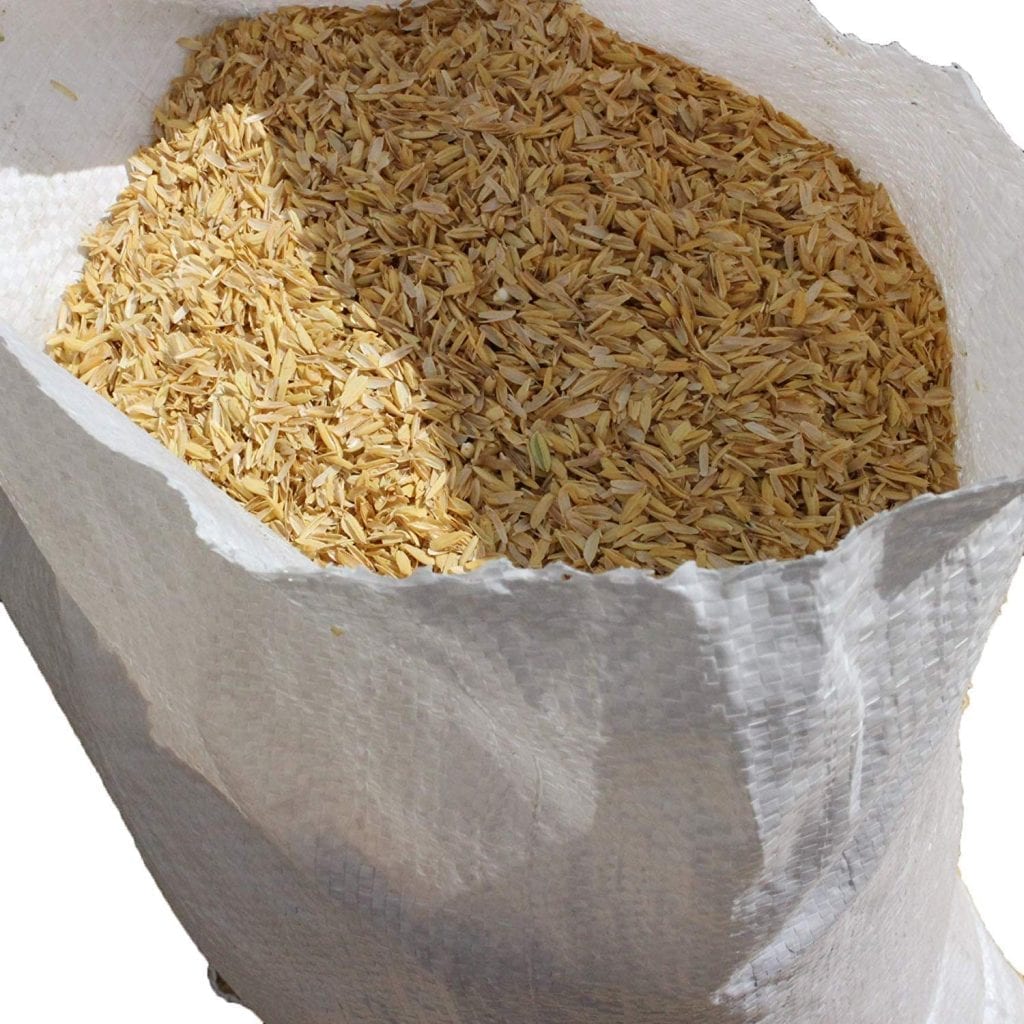 Rice Hulls, a by-product of rice, is a purely organic hydroponic growing medium. It retains less water than other substances but drains it out from the system making it valuable for hydroponic systems. It decomposes after a few uses.
Fresh husks are not sterile and hold high chances of bacteria growth and excessive magnesium levels. Hence, Parboiled Rice Hulls have processed Rice Hulls, sterilized and made free of bacteria. The pH of PRH is also adjusted.
Pros
Lightweight
PRH has adjusted pH levels
Drains out water from the system
Cons
PH adjustment
Decomposed over time
Pumice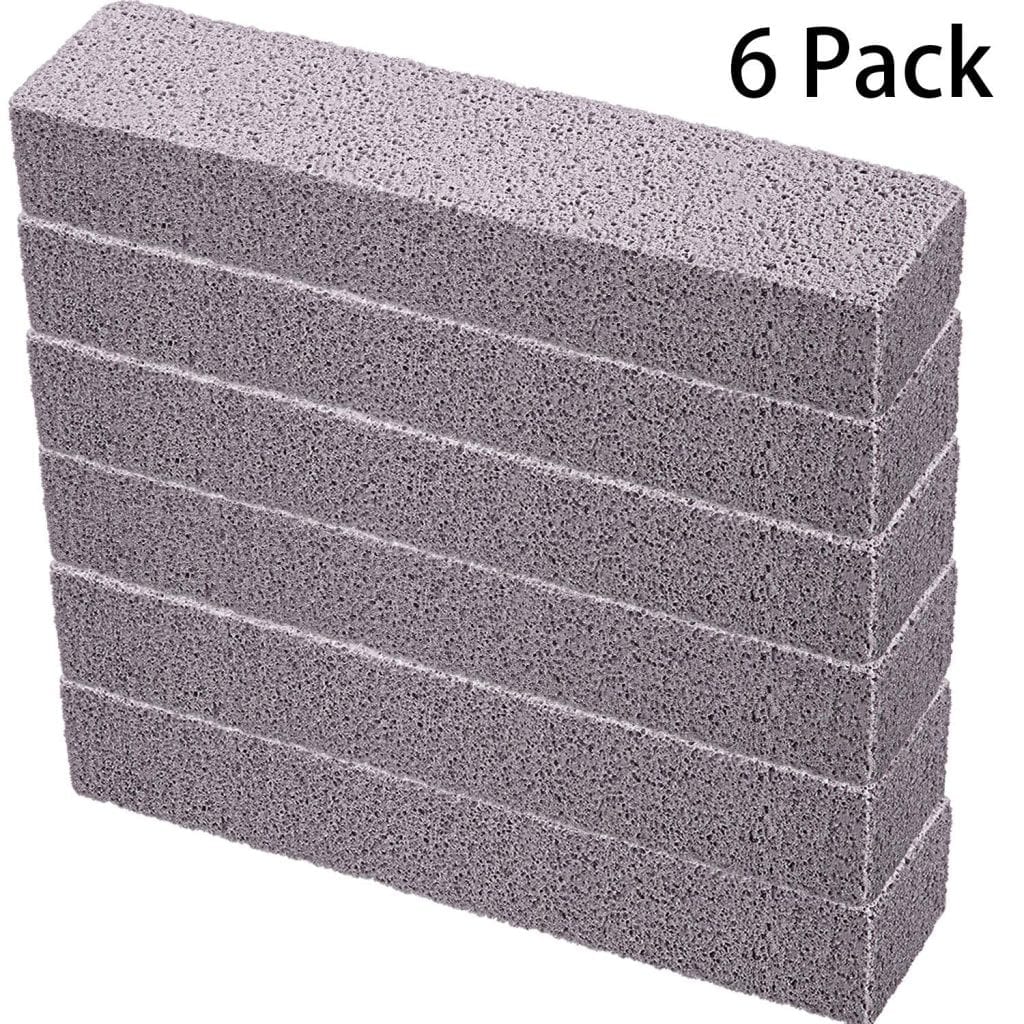 Pumice is formed under intensive volcanic heat and pressure, similar to perlite. It is a crushed mineral, suitable for use in hydroponic systems due to its high oxygen retention level and lightweight.
Pumice is porous and fine at water retention, though not as good as vermiculite. The medium is darker in color than perlite. It decomposes over time and requires replacement after a few uses.
Pros
Great oxygen capacity
Passable water retention
Lightweight
Slow decomposition
Cons
Too lightweight for some hydroponic systems
Water retention lesser than others
Sand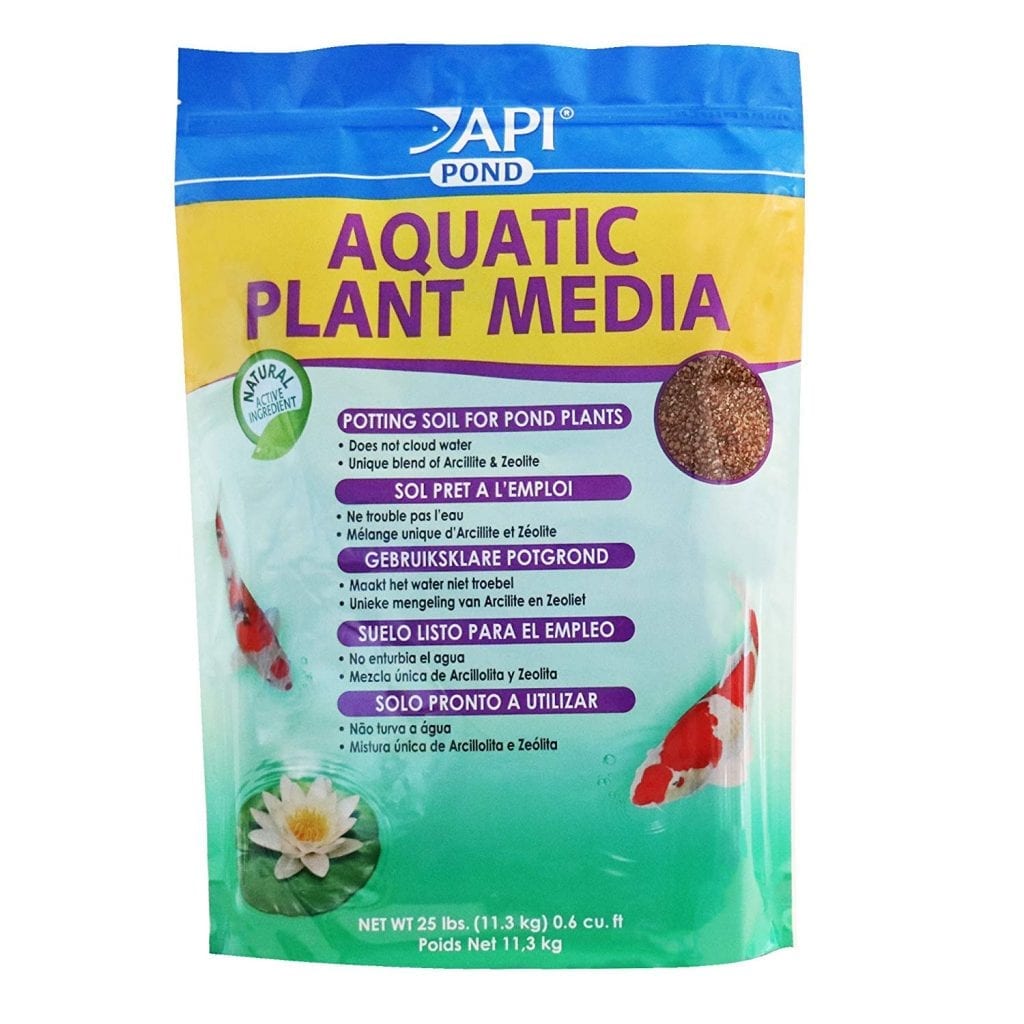 Sand is extremely cheap and plentiful material on earth. Hence, it is readily available and the horticulturists commonly use it as a starting medium for hydroponic growing. The reason being that sand is relatively heavier than other mediums and hence hard to move.
On the downside, sand is not sterile and provides less water retention while holding no nutrient load. Hence, the growers mix it with other mediums, such as coconut coir and perlite that helps to make up for less water retention and heavy weight of the sand.
Sand grains used for hydroponics should preferably be larger in size for better aeration due to larger air pockets. The grower must wash it before use to remove any dust and sterilize it between uses.
Pros
Cheap (or free)
Readily available
Mix with another medium to achieve an ideal environment for cannabis growth
Cons
Heavy and hard to move
Less water retention
Requires washing
Requires sterilization before use
Gravel
Gravel is essentially hard rock and available at a cheap cost. It provides good aeration to the plants due to noticeable gaps between the particles.
However, gravel is not effective for moisture retention. That's why the growers typically use it in systems that keep the plant roots in continuous contact with the nutrient solution. The growers often line the gravel at the bottom of the system for better drainage.
Gravel helps to avoid salt buildup in the system that can result in nutrient toxicity. Nutrient toxicity can reduce other nutrients while affecting the growth of the plants.
Hydroponic growers prefer fine gravel for their hydroponic systems as it is more durable and can be reused. The grower should wash the medium before and after each usage. Gravel is suitable for Ebb and Flow systems.
Pros
Cheap
Air retention
Durable
Reusable
Layered at the bottom of the system for better drainage
Cons
Poor moisture and water retention
Heavy
Growstones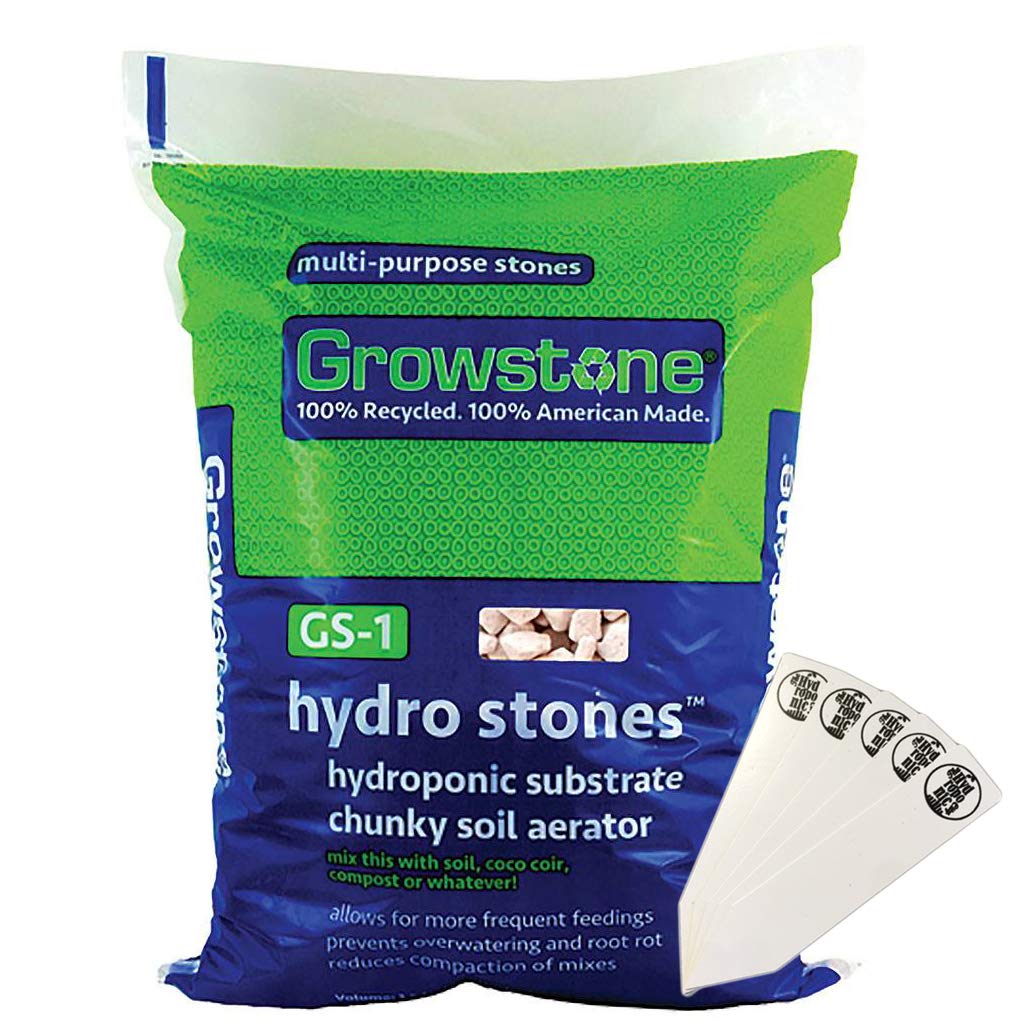 The commercial hydroponic growers use Growstones as a growing medium for their hydroponic systems. Growstones are composed of recycled glass shaped into small and smooth pieces. The material is lightweight and porous. It provides good air retention and average water retention.
The grower needs to make sure that the top surface of the growing medium does not remain continuously wet. A good drainage system is key to efficient hydroponic growing.
Growstones are not degradable and recyclable. They do not affect the pH of the hydroponic system. The medium is non-toxic but it is necessary to wash it before use. The growers can use Growstones alone or mix them with other mediums, such as coconut coir.
Pros
Lightweight
Good air retention
Passable moisture retention
Recyclable
Non-toxic
Cons
Hard to wash out dust
A bit costly than other mediums
If the grower moves the plant, it sticks to plant roots
Sawdust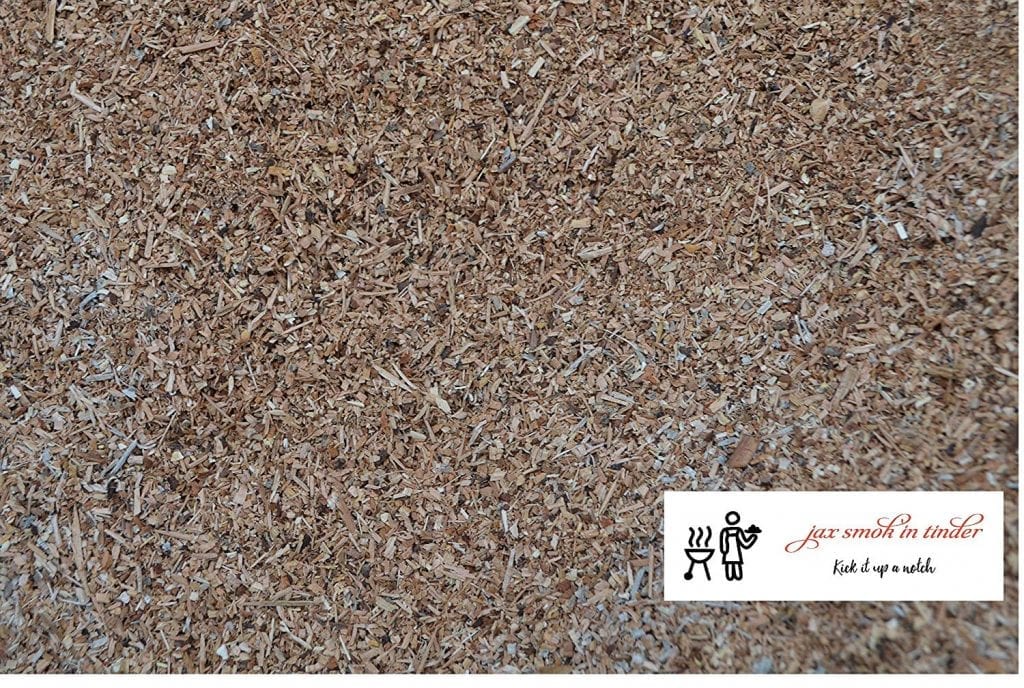 Sawdust is shavings of wood, a by-product of wood operations such as sawing and drilling. As sawdust is composed of wood particles, it is inexpensive and incredibly lightweight. However, the material decomposes over time.
Sawdust has good water retention but needs pH adjustment before usage. The grower must choose the right kind of sawdust, one which is not chemically treated. The grower also has to sterilize it before use.
Pros
Organic
Lightweight
Good water retention
Sustainable
Inexpensive
Cons
Decomposes over time
PH adjustment
Requires sterilization
Wood Chips/Fibers
If you want to opt for a wholly organic growing medium, you can use wood chips for growing your plants. Wood fibers are particularly similar to sawdust due to their same origin and fairly well retention of water. But, they are not as compact as sawdust.
Wood fibers cost less than other growing mediums. They are an efficient medium for hydroponic growing. However, the growers need to sterilize it before use to avoid any contamination.
Pros
Good water retention
Cheap
Organic
Provides adequate support
Cons
Danger of contaminants
Biodegradable
Pests attracted
Peat Moss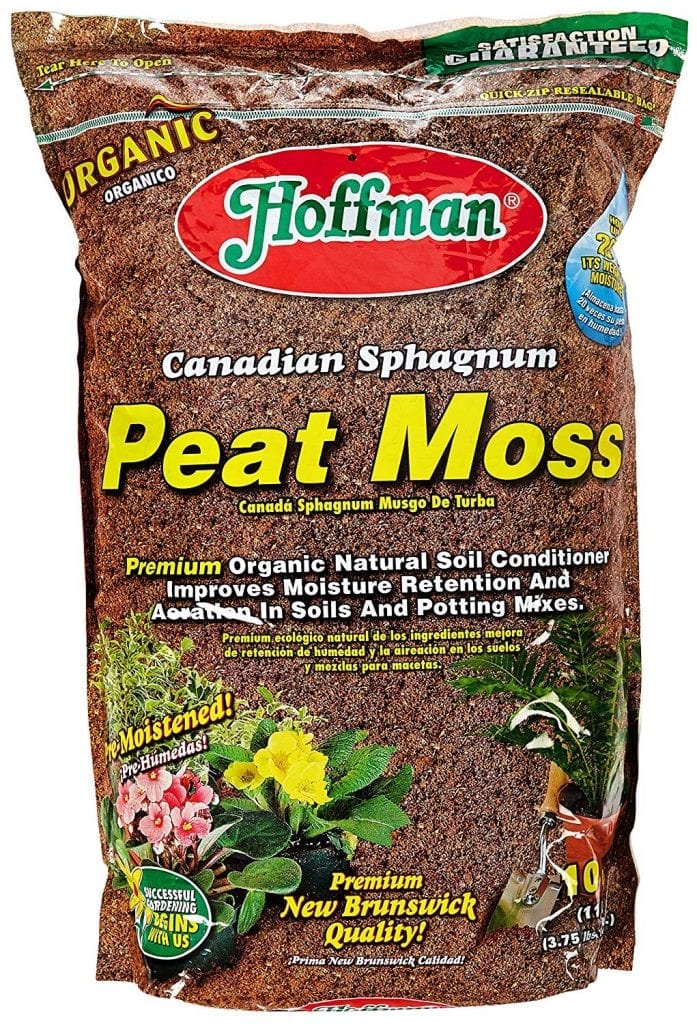 Peat moss forms over many years when moss and other living organisms decompose in peat bogs. It is an organic and reusable hydroponic growing medium, well-known for its excellent moisture retention.
Peat moss is a non-renewable substance due to its slow formation over several years. The growers use it on its own or mix it with other mediums, such as perlite, to adjust its pH.
Pros
Good Water retention
Reusable as it doesn't compact quickly
Organic
Cons
PH adjustment
Considered non-renewable
Costly
Air
Surprisingly, your cannabis plants can thrive without any medium at all, with their roots hanging in the air and periodic spraying of nutrient solution. Air provides a constant supply of oxygen to the plants, free of cost. So, they only have to be supplied with enough water and nutrients for healthy growth.
Using air means that the plants are totally dependent on the hydroponic system. In case of a power failure or mishap, the plants can dry out and eventually die. Air is suitable for use in DWC systems.
Pros
Plenty of free oxygen
No trouble of handling a medium
Cons
Plant's total dependence on the system can be dangerous
Requires regular spraying
Conclusion on Hydroponic Growing Mediums
All in all, the kind of hydroponic growing medium your plants require is dependent on your hydroponic system and your needs. If you want a stationary growing bed, an aggregate or rock can suit you well along with being inexpensive.
However, if you want to transfer your plants or move them from time to time, fibers and lightweight mediums are suitable for you. The kind of water retention and aeration your plant demands will also affect your final choice.
An environment-friendly option which is biodegradable can help you keep your system organic and active. Contrarily, an inorganic material or non-biodegradable will last you longer without having to renew it.