Are you searching for a cannabis plant that looks beautiful and is easy to grow? If yes, your search is over!
Blueberry Autoflower strain produces pink and purple buds that are very aesthetic to look at. Several growers opt for Blueberry auto strain because it is a high yielder, looks pretty, and smells fantastic.
Moreover, this legendary marijuana strain has snagged the "Finest Indica Strain Award" at the 2000 High Times Cannabis Cup. Impressive, right?
Curious to know why blueberry seeds are the only thing you need? Keep reading to learn more about this feminized strain!
Blueberry Autoflower Lineage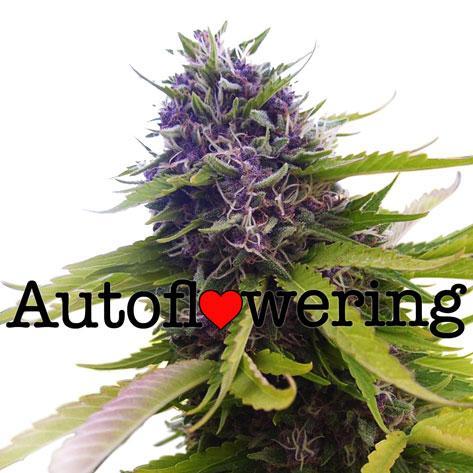 This incredible Indica dominant strain is the cross between Thailand (Sativa) and Afghanistan (Indica). The Sativa is the proud offspring of Purple Thai and Thai.
DJ Short – an Oregon marijuana breeder, experimented with different cloning techniques and cultivated magical marijuana Blueberry Autoflower.
This top-notch hybrid does not scream for attention; thus, it is ideal for beginners. Besides its recreational use, its Indica-heavy genetics works wonders in treating various ailments.
Moreover, these beautiful purple, dense buds contain 85% Indica and 15% Sativa. Even though Sativa accounts for just 15%, its presence is enough to make your head high and energized.
Auto-flowering Feminized Seeds – What are They?
In the early eighties, Ruderalis, a sub-species of cannabis, was taken to Amsterdam. Breeders discovered this sub-specie in Siberia and noticed that this plant bloomed in a couple of weeks, even with the light differences.
The breeders experimented with the Ruderalis genetics and mixed it with Sativa and Indica strains; thus, auto-flowering feminized seeds came into being.
Nowadays, you will find plenty of auto-flowering variants in several popular strains. These plants are short, easy to cultivate, do not require much space, but yield heavily.
Growing Blueberry Autoflower Strain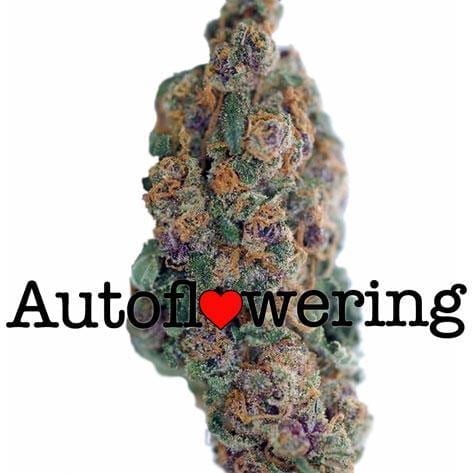 Because of its resilience and versatility, Blueberry Autoflower is a choice of many aspiring growers. This specimen requires low-maintenance, and it does not grow beyond 32 inches.
Regardless of its height, it grows rapidly, and it transforms from seedling to a mature plant in just eight to ten weeks. Since it's an auto-flowering strain, it can handle both climates, i.e., cold winters and warm, humid climate.
Blueberry auto plants can be grown indoors and are easily manageable outdoors. Their leafage is yellow and green with deep purple hues. Their huge dense colas have green, lavender, and purple tints.
Moreover, these lovely nugs have orange pistils, and they are thickly coated with resin.
Where to Buy Blueberry Seeds?
You can buy feminized seeds from various online websites like canna connection, grow diaries, Pacific seed bank, and Ilovegrowingmarijunana (recommended). Moreover, several websites offer Blueberry seeds at discounted prices.
Blueberry Strain – Effects
Are you looking for a happy, relaxing high to de-stress yourself? This Indica-dominant strain will replace your day's worries with laughter.
Its high THC content, up to 14%, delivers long-lasting euphoria and cerebral buzz. Moreover, the physical serenity it provides makes the users feel like they are entirely free of stress.
A few hits will drop you in la-la land!
You can move, but the way it leaves you feeling lazy makes users want to sit still. After one or two hours, sedating effects kick in. Until then, you can enjoy the fantastic buzz.
Moreover, this Indica-dominant hybrid gives a strong sleepy vibe. The tranquility it offers will lull you into a profound, long sleep.
Blueberry Autoflower Flavor and Aroma
The strain's smell is sticky, strong, and immediate. Its fruity blueberry whiff makes 420 lovers drooling.
The moment you lit the joint, the room would fill up with a wonderful berry-infused aroma. It has a fresh scent with subtle piney undertones.
Furthermore, it is an ideal treat for your palate. Its fruity, mellowy creamy vanilla, and blueberry flavor will deliver a lingering taste that will tingle your tastebuds.
Once you exhale, you will feel a woody aftertaste. Moreover, its distinct flavor has made this marijuana strain a crowd favorite!
Medical Purposes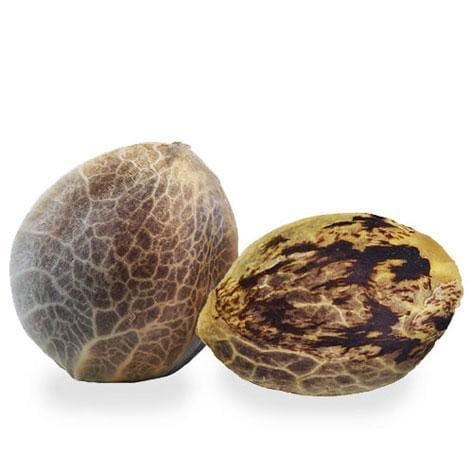 Blueberry autoflower is the best medicinal marijuana strain because it has a decent CBD and THC levels. It helps to treat a variety of symptoms related to mental and physical health.
Several users opt for this strain as it helps to reduce anxiety and alleviates pain. Furthermore, it is a go-to cannabis strain for those suffering from muscle soreness, arthritis, and chronic pain because of its anti-inflammatory characteristics.
Since this strong relaxant boosts your good vibes, it is ideal for individuals suffering from depression, anxiety, and stress. Not to mention, this strain will not cure your underlying condition, but it will provide you temporary relief.
Moreover, its Indica dominance is excellent for people who have insomnia. Plus, if you are struggling with eating issues or nausea, it can boost your appetite.
Adverse Effects
Like other cannabis strains, this feminized strain also has potential side-effects. Smoking way too much can cause cottonmouth and dry eyes; therefore, you should drink enough water to keep yourself hydrated.
Cannabis users who are THC-sensitive should not use this strong, mean puncher. Even though it is gentler than other strains, its THC level is still quite massive. Moreover, it may create other unpleasant effects such as anxiety, paranoia, and dizziness.
Ending Note
Blueberry Autoflower seeds possess several benefits and make a perfect strain for those growers who wish for fast-growing plants.
It is an excellent strain for both medicinal and recreational use because it contains impressive levels of cannabinoids.